Alabama: City of Mobile Cannabis Decriminalization Proposal Withdrawn by Mayor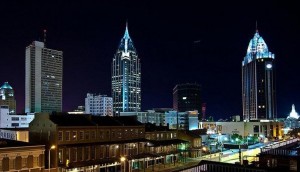 By Michael Bachara
Hemp News
Mobile, Alabama Mayor Sandy Stimpson, the sponsor of a City Ordinance that would have decriminalized several minor cannabis offenses in the City of Mobile, withdrew his proposal yesterday. The ordinance, which would have lessened penalties for possession of small amounts of cannabis by issuing a citation instead of an arrest, appears to have stalled in the City of Mobile.
Several cities across the country have passed similar ordinances to bypass the arrest process for cannabis including Detroit, Chicago, and Columbia, MO.
Cannabis activist and Alabama native, Scott Gordon said, "Led by prohibitionists such as Attorney General Jeff Sessions for eternity, it's a shame to see Mobile's Mayor Sandy Stimpson continue Alabama's arrest-first mentality when it comes to small, personal amounts of marijuana by withdrawing a modest decriminalization proposal resulting in a fine, rather than arrest."
In Alabama, cannabis for "personal use only" is a Class A Misdemeanor, punishable by a maximum sentence of 1 year and a maximum fine of $6,000. Cannabis possessed for reasons other than "personal use," or if the offender has been previously convicted of marijuana possession for "personal use" only, is unlawful possession of marijuana in the first degree and is a Class C felony, punishable by a prison sentence of a minimum of one year in prison and a maximum sentence of 10 years in prison, along with a maximum fine of $15,000.
The sale, cultivation, or manufacture of 2.2 lbs - 100 pounds is considered trafficking and is a felony punishable by a mandatory minimum sentence of 3 years imprisonment and a possible sentence of 10-99 years, as well as a maximum fine of $25,000.
In 2014, Alabama passed SB 174, a restrictive cannabidiol (CBD) law, which allows the use of cannabis extracts that are high in CBD and low in THC to treat severe, debilitating epileptic conditions.
Photo Source: Google Image