U.S.: New Poll Shows More Than Half Of American Adults Have Tried Marijuana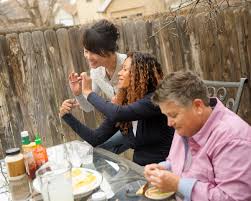 By Derrick Stanley
Hemp News
A new Marist poll that was conducted in partnership with Yahoo shows that more than half of American adults have tried marijuana at least once in their lives.
The poll found that 52 percent of U.S. adults have tried marijuana at least once and 56 percent of Americans find the drug "socially acceptable."
While eight out of 10 Americans strongly support legalizing medical marijuana, the poll shows that forty-nine percent of American adults support legalization for recreational adult use while forty-seven percent oppose it.
"As marijuana has been accepted medically, it's less about the marijuana high," said Ethan Nadelmann, executive director of the non-profit Drug Policy Alliance. He pointed out that people may now increasingly see elderly family members use the drug to help cope with a variety of ailments.
The poll shows that fifty-one percent of Americans think consumption of marijuana is a health risk. However, far more Americans say drinking alcohol regularly (72 percent) is a threat to health over regular marijuana use (20 percent.)
More Americans also think that regular tobacco use (76 percent) is far more risky than regular marijuana use (18 percent.)
The poll was done by surveying 1,122 adults between March 1 through March 7 of this year. The Marist Poll was sponsored and funded in partnership with Yahoo.