Nevada: New Bill Would Make Regulations For Marijuana Edibles Strictest In the Nation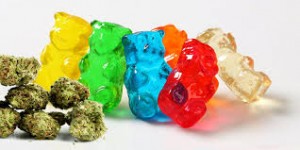 By Derrick Stanley
Hemp News
Nevada legalized the recreational use of marijuana last year, and sales could possibly start by this summer if things work out. A new marijuana-related bill has been introduced to the state regarding edible marijuana products that will be the strictest in the nation if it passes.
The Marijuana Times reported:
"One of the more recent bills that was introduced to the Senate aims to further restrict processors of edibles, who already have to adhere to strict packaging requirements. Nevada Senate Bill 344 would make it illegal for cannabis edibles to have sugar in them unless they are considered baked goods – effectively banning candy like lollipops and gummies, as well as sodas, chocolate bars and other items that are widely popular in legal cannabis states.
If passed, this bill would make Nevada's regulations for edibles the strictest in the nation – there are already regulations put into place that require tamper-proof packaging, and that they be marked as marijuana edibles, but this bill takes it a lot farther. By banning all sugary treats other than baked goods it leaves very little option for the makers of edibles, who would likely have had a large variety of sweet treats for customers to choose from. Even those baked goods that are allowed would be required to be in opaque packaging, and cannot have cartoon characters, mascots, action figures, balloons, fruits, toys or anything else that may be enticing to children on them."