Georgia: New Medical Marijuana Law Dead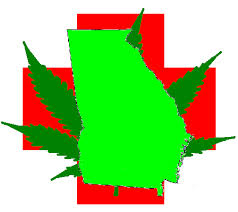 A bill to expand Georgia's medical marijuana law appears to be dead. House bill 722 will not move out of a Senate committee in time for a vote.
The bill would have added six conditions, including post traumatic stress disorder, to the list of allowed illnesses and diseases that are legally treatable with medical marijuana.
Se. Renee Unterman, of the Health and Human Services Commission, said on Monday that the bill will not see a full Senate vote.
"Unfortunately, after the bill came over from the House, the families were split," Unterman said. "I had half the families come to me and ask me to hold the bill and then I had half the families who wanted to move the bill."
Sponsor of the bill Rep. Allen Peake disputed the suggestion that parents were divided on the bill.
"I will feed free food at my restaurant for a month to anyone who can find one parent who has been advocating for this issue who is now opposed," Peake said. "This is a bill that only got 8 negative votes in the House, passed overwhelmingly, will benefit several hundred -- maybe even thousands -- of individuals that are hurting and have debilitating illnesses in Georgia, so I can't understand why we wouldn't want to move down that path of potential benefit for those hurting Georgians."