New Jersey: Highly Regulated Social Cannabis Bill Introduced In The Garden State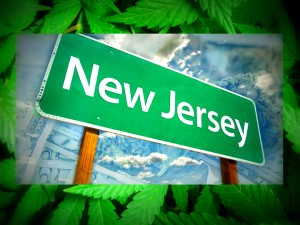 New Jersey residents would not be allowed to cultivate cannabis for personal use
By Michael Bachara
Hemp News
The measure introduced by Senator Nicholas Scutari (D., Union) would only allow licensed dispensaries to sell cannabis for medical or recreational use. Cannabis products would be subjected to a sales tax of seven to 25 percent over the course of five years if the proposal is approved.
Under the bill, adults in New Jersey would be able to consume cannabis legally. Possession of up to one ounce of marijuana flower would also be permitted, along with 16 ounces of solid cannabis-infused products like edibles, 72 ounces of liquid marijuana tinctures, drinks and oils and seven grams of concentrates.
Senator Scutari said on Monday he wants to at least get rolling on marijuana legislation that could be enacted under the state's next governor, according to an Associated Press report.
"It is time to end the detrimental effect these archaic laws are having on our residents and our state," Scutari said.
The leading GOP contender, Lieutenant Governor Kim Guadagno, recently told reporters that U.S. Attorney General Jeff Sessions probably wouldn't allow an expansion of marijuana legalization. However, she failed to address where she stood on the matter, according to AP.
The leading Democratic candidate for Governor of New Jersey, Phil Murphy, has voiced support for regulating cannabis for adults and decriminalizing possession of the herb, according to www.NJ.com.
Unlike most of the states that already host recreational marijuana programs, New Jersey would not allow home cultivation. Washington state, which passed I-502 in 2012, does not allow cultivation.
Scutari's proposal also includes the development of a Division of Marijuana Enforcement, which would oversee and regulate the entire pot industry in the state.
"Two weeks ago, the Vermont legislature passed a law similar to the one in Washington D.C. that allows only home growing - no retail sales," said Chris Goldstein, a longtime marijuana advocate.
The New Jersey bill "is completely bizarre. It's not what other states have done," Goldstein said.
Goldstein said the bill is also "out of touch with the cannabis community in New Jersey and is completely driven by the cannabis industry."
Scutari sponsored a bill in 2014 to legalize marijuana that included home cultivation - three plants per household.
A recent CBS News poll showed 61 percent of Americans support the legalization of cannabis, up five points from 2016.
Currently, 11,700 New Jersey residents are registered in the state's medical cannabis program. The state is served by five dispensaries.