Louisiana: New Orleans City Council Decriminalizes Marijuana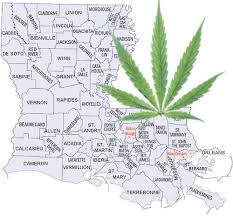 By Derrick Stanley
Hemp News
A new ordinance approved by the New Orleans City Council will allow city police to issue summons and small fines instead of arresting and jailing people accused of simple marijuana possession.
The guidelines were unanimously approved; proponents say they will allow police to focus on more serious, violent crime.
The new ordinance would allow police to issue a summons and charge a fine ranging from $40 to $100. The amount of the fine would depend on whether the person is a repeat offender.
Police would still be able to use harsher state laws including arrest, jail time, and higher fines if police think necessary.
Susan Guidry was the council member who proposed the ordinance. "I think that there is a trend throughout the country that we have been incarcerating too many people for nonviolent crimes," she said.
The regulations now go to Mayor Mitch Landrieu. If he signs the ordinance, it would go into effect in 90 days.