U.S.: New Poll Shows Americans Want Feds To Respect State Marijuana Laws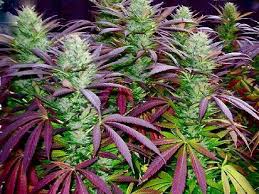 By Derrick Stanley
Hemp News
According to a Quinnipiac University Poll released Thursday morning, a vast majority of U.S. citizens believe in legalizing marijuana, and think the federal government should respect state marijuana laws.
Ninety-three percent of Americans surveyed in the poll support legal medical marijuana, and 59 percent support legalizing recreational marijuana use.
Majorities of Republicans, Democrats, independents, and all age groups are opposed to the government enforcing federal prohibition laws in states where marijuana is legal for medical or adult use.
Recreational marijuana is now legal in Alaska, California, Colorado, Maine, Massachusetts, Nevada, Oregon, Washington, and the District of Columbia.
The nationwide survey included 1,323 voters. The results reflected trends similar to those indicated in national polls released by Gallup and the Pew Research Center in October.