U.S.: New Report Shows Marijuana Could Be Legal In All 50 States By 2021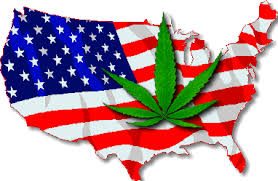 By Derrick Stanley
Hemp News
A new report suggests that every state in the nation could have legal marijuana for medical or recreational use by 2021.
The latest research by GreenWave Advisors shows the marijuana legalization movement is expected to expand into a significant number of states in the next few years. There is already momentum to get marijuana legalization initiatives on the ballots in 2018 and 2020, which could lead to marijuana being legal in some form in all 50 states, the Motley Fool reports.
Last year should be noted as one of the biggest ever in the history of marijuana law reform with voters in California, Maine, Massachusetts, and Nevada voting to legalize recreational cannabis. These states joined Alaska, Colorado, Oregon, and Washington in legalizing recreational marijuana and running a regulated and taxed cannabis trade.
The main obstacle at this point would be if President Trump and Attorney General Jeff Sessions decide to dismantle the marijuana industry in states that have legalized cannabis. Although Sessions is very much an opponent of legalization, recently claiming that marijuana was only slightly less awful than heroin, he admits it may not be so easy to stop it. In a recent radio interview with talk show host Hugh Hewitt, he said, It's not possible for the federal government, of course, to take over everything the local police used to do in a state that's legalized it."
GreenWave predicts the nationwide marijuana market could be worth $30 billion in retail sales alone by 2021, if the market remains intact.
The latest data shows that around 60 percent of the population believes marijuana should be legal for adults and treated much like beer.