U.S.: Study Finds Marijuana Could Help Curb The Opioid Epidemic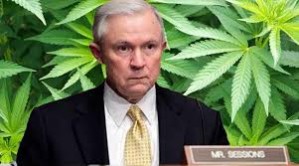 By Derrick Stanley
Hemp News
A new study shows that U.S. hospitals have not seen an influx of cannabis consumers in states that have legalized medical marijuana as was predicted, but instead have treated far fewer opioid users.
The number of patients admitted for opioid painkiller dependence and abuse decreased on average by 23 percent after states legalized marijuana for medical purposes. The study also showed that hospitalization rates for opioid overdoses dropped 13 percent on average.
The report in Drug and Alcohol Dependence showed that fears that legalizing medical marijuana would lead to an increase in marijuana-related turned out to be unfounded.
"Instead, medical marijuana laws may have reduced hospitalizations related to opioid pain relievers," said study author Yuyan Shi, a public health professor at the University of California, San Diego. "This study and a few others provided some evidence regarding the potential positive benefits of legalizing marijuana to reduce opioid use and abuse, but they are still preliminary."
An estimated 60 percent of Americans now live in the 28 states and Washington, D.C. where medical marijuana is now legal under state law.
The opioid epidemic kills 91 Americans per day; sales of prescription painkillers such as Oxycontin and Vicodin have quadrupled since 1999.
Shi's study is the fifth to show declines in opioid use or deaths in states that have legalized medical marijuana.
However, a 1970 federal law puts marijuana in the same category as heroin, Schedule 1 of the Comprehensive Drug Abuse Prevention and Control Act, and finds it has no medicinal value. Marijuana research is severely limited due to federal prohibition.
Last week, U.S. Attorney General Jeff Sessions expressed concerns about marijuana and heroin.
"I am astonished to hear people suggest that we can solve our heroin crisis by legalizing marijuana," he told law enforcement officers in Virginia, "so people can trade one life-wrecking dependency for another."