U.S.: Study Says States With Medical Marijuana Have Lower Traffic Fatality Rates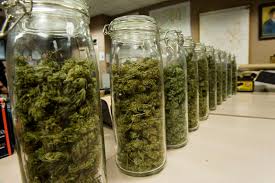 By Derrick Stanley
Hemp News
A new study shows that states with legal medical marijuana have fewer traffic fatalities than those without.
Researchers at the Columbia University Mailman School of Public Health reported that states with legal medical marijuana laws have an 11 percent reduction in traffic fatalities on average. The report is based on the researchers examining 23 states with medical marijuana laws, and the District of Columbia.
Silvia Martins, an associate professor and physician, was the senior author of the report. She theorized that the lower traffic fatality rates could be because people are substituting pot for booze, especially younger people, and therefore these states are seeing less alcohol-impaired driving.
The report indicated that there was little indication of a reduction in traffic in drivers 45 and older. The age group of 15 to 44 experienced the largest drop in traffic fatality rates in states.
"We found evidence that states with the marijuana laws in place compared with those which did not, reported, on average, lower rates of drivers endorsing driving after having too many drinks," Martins said in a written statement. She said other factors that might help explain the correlation could be the "strength of public health laws related to driving, infrastructure characteristics, or the quality of health care systems."
The study analyzed National Highway Traffic Safety Administration data on traffic fatalities from 1985 to 2014; it was published online in the American Journal of Public Health.
The researchers began the study as more states passed medical marijuana laws -nine between 2010 and 2014- and concerns were raised about the possible effect medical marijuana had on public safety.