New York: Police Commissioner Blames Violence In NYC On Pot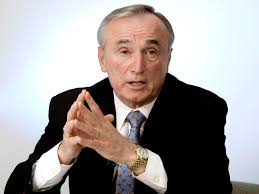 By Derrick Stanley
Hemp News
New York City Police Commissioner Bill Bratton blamed marijuana for "the vast majority" of violence in the city yesterday in an interview on talk radio.
"Here in New York, the violence we see associated with drugs, the vast majority of it, is around the issue of marijuana, which is ironic considering the explosion in use of heroin now in the city," Bratton said Sunday on John Catsimatidis's radio show.
"Interestingly enough, here in New York City most of the violence we see – violence around drug trafficking – is involving marijuana and I have to scratch my head as we are seeing many states wanting to legalize marijuana, and more liberalization of policies," he said.
In fact, as contributor Johann Hari noted in a recent article in Influence, it's the inherent instability of illegal markets that causes the vast majority of violence associated with drugs. Case in point, alcohol prohibition. As Hari explains:
"The worst aspect of the war on drugs—I believe—is the violence caused by drug prohibition, in precisely the way that alcohol prohibition created Al Capone. When a substance is illegal, dealers are forced to resort to violence to protect their turf.
As I wrote here, imagine you run a liquor store. If someone steals a bottle of vodka and you catch them, you can call the police—so you don't need to be violent, or intimidating. But if you're selling cannabis or crack, and someone tries to rob you, you have to fight them—you have no recourse to the law. And you have to fight them in a way that will make sure nobody else tries to mess with you ever again. The War on Drugs, as Charles Bowden put it, creates a war for drugs—fought out with guns and blood."
Bratton first made the connection between marijuana and violence in early 2015, just a few months after the change in marijuana policy went into effect.
"In this city, people are killing each other over marijuana... The seemingly innocent drug that's being legalized around the country," Bratton said in March that year, according to the New York Times.
New York City's first medical marijuana dispensary opened in January, after a state-wide ban on medicinal marijuana was lifted in 2014.