New York: Dept of Health Adds Organizations to Medical Marijuana Program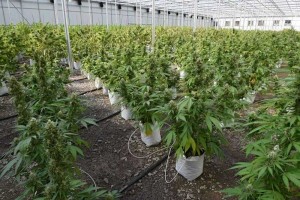 As of August 1, 2017, there are 25,736 certified patients and 1,139 registered practitioners participating in the program and the number of certified patients has increased by 10,744 or 72 percent since the addition of chronic pain in late March
By Michael Bachara
Hemp News
The New York State Department of Health yesterday announced that it has authorized five additional registered organizations to manufacture and dispense medical marijuana in New York State, an initiative aimed at improving patient access and the geographic distribution of dispensing facilities across the state. The newly approved organizations are Citiva Medical, Fiorello Pharmaceuticals, New York Canna, PalliaTech NY and Valley Agriceuticals.
The new businesses join MedMen, Columbia Care, Etain, PharmaCann and Vireo Health of New York, which have been operating since the program's launch in January 2016.
Fiorello, a Capital Region dispensary, will open a Saratoga County location.
"For the additional entrants, certainly ourselves, the focus is going to be expanding the number of registered practitioners," Fiorello CEO Eric Sirota said. "We believe that's a huge hurdle in terms of expanding the program."
Both Sirota and Valley President Erik Holling said their companies plan to work on educational initiatives for patients and physicians in hopes of boosting the program's standing.
"It's the reach of it," Holling said. "You're able to now effectively double in size the program and the amount of people that we can reach out to. I hope that each of the registered organizations will have a significant investment in the education portion and the reach of getting out to all four corners of the state. It's tough if you're only one. But if you're 10, it makes it a lot easier and is a lot more manageable and palatable, both financially as well as effort-wise."
"The New York State Department of Health is committed to growing the state's Medical Marijuana Program responsibly," said New York State Department of Health Commissioner Dr. Howard Zucker. "The addition of these registered organizations will make it easier for patients across the state to obtain medical marijuana, improve the affordability of medical marijuana products through the introduction of new competition, and increase the variety of medical marijuana products available to patients."
Other recent enhancements to New York State's Medical Marijuana Program include adding chronic pain as a qualifying condition, permitting home delivery, empowering nurse practitioners and physician assistants to certify patients, and publishing a list of registered practitioners who have consented to be listed publicly.
Integrating five additional registered organizations into the industry utilizing a phased-in approach was a recommendation of the Department's two-year report on the Medical Use of Marijuana Under the Compassionate Care Act. State lawmakers also have sought to expand the program. In June, the state legislature passed a cannabis bill that would add post-traumatic stress disorder to the list of qualifying conditions. It's unclear if Gov. Andrew Cuomo will sign the legislation.
Photo Source: Lori Van Buren, Times Union