New York: State Department of Health Announces Enhancements to Medical Marijuana Program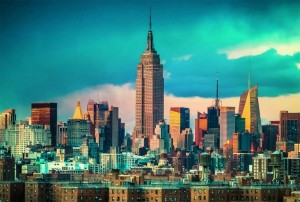 Certified Patients Increase By More Than 7,500 Since Addition of Chronic Pain
By Michael Bachara
Hemp News
On June 22, the New York State Department of Health (NYSDOH) announced several new enhancements to the state's Medical Marijuana Program as the number of certified patients continues to rise since the late March addition of chronic pain as a qualifying condition. Enhancements will streamline and simplify the registration process for practitioners, making it easier to certify patients for the medical marijuana program.
The enhancements come on the heels of a recommendation by the Department after a two-year report on the Medical Use of Marijuana under the Compassionate Care Act. Effective immediately, practitioners can register online with the Department and certify patients the same day. Before this process was automated, it could take several days for practitioner registrations to be completed. All practitioners who register with the Department will be listed publicly online, unless they opt-out during the registration process, in order to help patients find participating practitioners.
"Practitioners are key to the success of New York's Medical Marijuana Program, and making registration easier and increasing their options for learning about medical marijuana will enable them to better evaluate whether it is an appropriate treatment option for some of their patients," said Health Commissioner Dr. Howard Zucker. "This is another important step in the program's growth, as we continue to see a major increase in patients since the addition of chronic pain as a qualifying condition."
As of June 22, 2017, there are 1,066 registered practitioners in New York's Medical Marijuana Program. Since November, the Department has enhanced the medical marijuana program by empowering nurse practitioners and physician assistants to join physicians in their capability to certify patients for medical marijuana. Nurse practitioners and physician assistants now make up more than ten percent of the registered practitioners in the program.
Since the addition of chronic pain, an additional 7,504 patients have become certified, representing a 50% increase. As of June 22, 2017, 22,496 patients in total are certified for the program.
Photo Source: Hello MD