New York: Department of Health Proposes Expansion of Medical Marijuana Program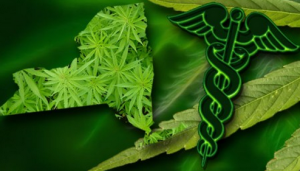 By Michael Bachara
Hemp News
This month, the New York Department of Health announced the issuance of new proposed regulations that would make changes to the state's medical cannabis program. The department would reduce some of the burdensome security requirements for registered organizations, shorten the length of the medical cannabis course certifying practitioners must take, and allow additional types of medical cannabis products to be sold, among other things.
New York's Medical Marijuana Program, has been criticized by patient advocate groups as unnecessarily restrictive, and initial patient registration numbers were extremely low compared to other state medical cannabis programs.
Lawmakers have also been working to improve the medical marijuana program this session. In June, the Legislature passed a bill to add post-traumatic stress disorder (PTSD) as a qualifying condition. Gov. Andrew Cuomo must still sign the bill in order for it to become law.
Kate Hintz, a New York cannabis advocate, said, "Many of the patients I worked with to help pass New York's medical marijuana law have been unable to benefit from the program due to high prices and the inability to find a medical professional who is participating. I'm hopeful that the reduction in burdens on practitioners will encourage more of them to participate, and that these regulatory changes will help registered organizations reduce their costs, with those savings then being passed on to patients."
Kate Bell, the legislative counsel at the Marijuana Policy Project, said, "We are grateful to the Department of Health for listening to what patients need and working to expand the program and increase access to medical marijuana."
"Different patients benefit from different types of products, and we are glad that the new rules will allow a wider variety of choices. This is a great step toward reducing costs and improving patients' options," Bell added.
Photo Source: