New York: Industrial Hemp Farmer Promotes Crop As Sustainable Option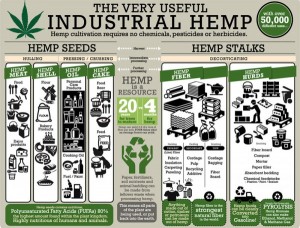 New York hemp farmer believes industrial hemp could be crop that puts the North Country on the map
By Michael Bachara
Hemp News
An Ellisburg company, one of six around the state to be awarded a permit to grow industrial hemp for research, believes hemp will flourish in New York.
Mark Privitera, an industrial hemp farmer, believes hemp can be used as house insulation and the wood core can be carbonized to store energy. Privitera's ultimate goal would be an industrial hemp processing plant in Watertown within 3-5 years, which would produce industrial hemp products for commercial sale.
"It'll bring jobs into that manufacturing and processing hub. It'll give farmers an opportunity to add hemp as another cash crop. It will produce products that can be exported from the area," Privitera said.
"For centuries, hemp was a mainstay of American farms and with our natural resources and proximity to the largest marketplace in the world, New York is in a unique position to lead its revival in the U.S.," said State Agriculture Commissioner Richard A. Ball.
Privitera's vision includes $10 million worth of harvested hemp by 2020, which Privitera estimates should create 100 new jobs for Jefferson County residents.