New York: Man Returns Lost Wallet Contents, Keeps Cash For Weed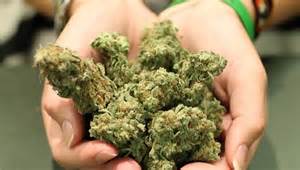 By Derrick Stanley
Hemp News
Last week a Brooklyn-area man received a package in the mail containing the contents of a wallet he had lost at a Wilco concert two weeks previously. Well, most of the contents: the package included a note explaining how the culprit kept the cash because he "needed weed".
Reilly Flaherty, 28, was surprised to find the plain white envelope contained his driver's license, credit cards and the handwritten letter signed "Toodles, Anonymous".
"I found your wallet and your drivers license had your address so here's your credit cards and other important stuff," the note read. "I kept the cash because I needed weed, the metrocard because well the fare's $2.75 now, and the wallet cause it's kinda cool. Enjoy the rest of your day."
Flaherty burst out laughing at first, he told the New York Post. "I quickly went from being hysterical to like, this guy is selfish."
He said the two of them could have probably been friends under other circumstances. "I would say, 'Man, we would've gotten along — we're both into Wilco — but you turned out to be super selfish," he said. "It speaks to the New York mentality: I'm going to be nice but there's going to be an asterisk."
Flaherty had already replaced his driver's license and canceled the credit cards, so the good gesture was futile.
Flaherty didn't disclose how much cash was in the wallet. "Whether it was a dollar or a thousand, [this person] is a pot-smoking, modern-day version of Robin Hood," he said.