U.S.: NFL Legend Joe Montana Invests in Cannabis Media Business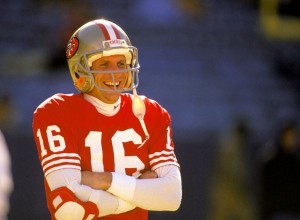 By Michael Bachara
Hemp News
Recently, NFL Hall of Fame quarterback Joe Montana bought into cannabis technology company HERB.
HERB, a digital media company based in Toronto, Canada geared specifically for the cannabis industry, mixes original how-to videos with hard news and profiles. The company, which boasts 5.3 million unique visitors per month and 2 billion organic video views annually as of June 2017, aims to expand to Los Angeles and New York City, as well as build out new studios to offer online video content.
Liquid 2 Ventures, Montana's venture capital firm, was a part of a group that invested $4.1 million into Herb during the company's seed-funding round.
"During our research into the cannabis industry, it became clear to both myself and our team at Liquid 2 Ventures that HERB was the most professionally run business for relevant, informative, cannabis content," Joe Montana said in the press release. "With the trend quickly leaning toward national or even global legalization, we think it will be imperative that there is a reliable source of educational content, which will ensure that cannabis consumers are well-informed about the benefits as well as the risks of using the plant."
Montana and Liquid 2 Ventures joined several others in this funding round, which was led by Lerer Hippeau Ventures, a media firm from New York City.
Eric Hippeau, a managing partner at Lerer Hippeau Ventures, said: "Because the market is so new, brands wanted to establish themselves and reach consumers, and consumers wanted to know more about sellers, products, legislation, and all other content related to the cannabis business."
Matt Gray, Herb's CEO and founder said, "As we usher in a new and diverse demographic of cannabis consumers, investors are seeing the value in the cannabis industry and importance of having a reliable technology platform to educate and inform consumers."
Photo Source: Google Images