Canada: No Relief For Past Marijuana Convictions Under Legalization Plan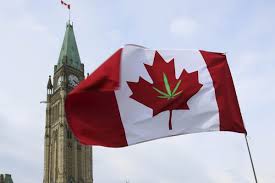 By Derrick Stanley
Hemp News
Canada's federal marijuana legalization plan does not include a provision providing general amnesty for past convictions of low-level marijuana possession, Public Safety Minister Ralph Goodale said in a Canadian Press report.
"That's not an item that's on the agenda at the moment," he said, adding that until the legalization bill is passed current laws pertaining to cannabis possession, use, and sale "need to be respected."
In a policy paper released last year, the C.D. Howe Institute, a Canadian public policy think tank, said that legalization could initially result in an increase in cannabis consumption, and the need for more police enforcement and monitoring, which could force more government spending.
"This discussion suggests that dropping charges against individuals for illegal possession who have no other Criminal Code convictions or charges, would save considerable government resources without other significant offsetting adverse spillovers," the paper stated. "Similarly, the federal government should consider pardoning individuals who have been convicted for illegal possession but have not been convicted or charged for any other Criminal Code offense."
Under current Canadian law, individuals convicted of possessing up to 30 grams of marijuana are able to apply for a record suspension five years after their sentence is completed. There is no guarantee for a pardon, however.