Pennsylvania: Medical Marijuana Rally Held At State Capitol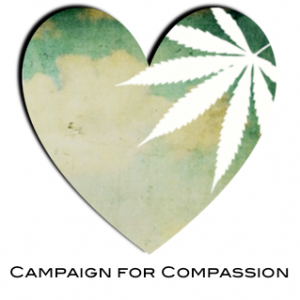 By Steve Elliott
Hemp News
Dozens of medical marijuana supporters on Monday converged on the Pennsylvania's State Capitol as lawmakers returned from their summer recess.
Parents of ailing children and patients with serious medical conditions spoke at the rally about the need for safe access to cannabis, reports the Associated Press. Many in the crowd held up signs with slogans like "Pills Kill" and "Campaign 4 Compassion."
The demonstration was in support of Senate Bill 1182, the Compassionate Use of Medical Cannabis act, whose prime sponsors Sen. Mike Folmer (R-Lebanon County) and Sen. Daylin Leach (D-Montgomery/Delaware) expect to be sent from the Senate Appropriations Committee to the floor of the state Senate next week.
"We are so close," Sen. Leach said, reports Kendra Nichols at ABC 27. "We are closer than we have ever been. If this runs in the Senate, we get more than 40 votes, and we are promised it will run next week in the Senate."
"We have counted in the House," Leach said. "There are 203 members. We have counted about 160 yes votes." However, Leach added, there is concern that the House "leadership" may block the bill from ever reaching the floor for a vote.
"You all have done a fantastic job in lobbying this," Folmer said at the rally. "It is because of the work you all have done that we are at this point. We are very close. I think it is looking good."
The proposal has strong support in both houses, possibly even enough to override a veto by Gov. Tom Corbett, according to Sen. Folmer. If that happens, "the smart thing for him to do is just do nothing" and let the bill become law without his signature, according to Corbett.
While Gov. Corbett said he supports research and use of a non-psychoactive marijuana extract containing cannabidiol (CBD) to treat severe seizures in children, he opposes the medical marijuana bill as "going too far."
Corbett's spokesman, Jay Pagni, wouldn't flat-out say the Governor would veto the bill, but did say "The governor remains opposed to it."
"What we have here is a heartless, cruel, irrational policy which is making people suffer and which is killing people and it has to stop," bill co-sponsor Sen. Daylin Leach (D-Montgomery) said at the rally.
The bill would allow the use of the entire marijuana plant, but smoking would be banned. It could be used in other forms, though, including vaporization, edibles and oil extracts.
Campaign For Compassion, which organized the rally, afterwards handed out informational packets about medical marijuana and talked to House members.
"Hopefully, they will learn this is something Pennsylvania needs and they will stand up and do what is right and put the political horse trading to the side," said Christine Brann, an ambassador for Campaign For Compassion.
Facebook page: Campaign for Compassion