Illinois NORML 'Appalled' That GOP Gubernatorial Candidate Would Delay Medical Marijuana Access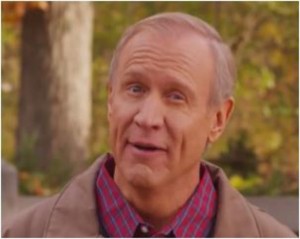 By Steve Elliott
Hemp News
The Illinois chapter of the National Organization for the Reform of Marijuana Laws (Illinois NORML) on Tuesday announced they are "appalled" that Republican gubernatorial candidate Bruce Rauner wants to delay the application process for the dispensary and cultivation center licenses of the Medical Cannabis Pilot Program.
Rauner, a wealthy venture capitalist, on Tuesday called for transparency in the awarding of the licenses, and he wants the Illinois Legislature to pass a new law regarding transparency and bidding in the application process. Medical marijuana patients have already waited for years for the original bill to pass, according to Illinois NORML, "and have now had to wait months for the agencies to adopt rules and regulations that would guarantee a professional program to help ensure that program will eventually be made permanent."
"My message to Pat Quinn is this: Governor, the jig is up," Rauner said on Tuesday. "Stop this rigged process before it moves forward any further. The application process for medical marijuana should not be held in secret where insiders win and taxpayers lose; it should be open and transparent."
Twenty-two licenses will be issued by the Illinois Department of Agriculture for cultivation centers to grow medical cannabis. The Department of Financial and Professional Regulation, meanwhile, will issue 60 licenses for medical marijuana dispensaries.
"Bruce Rauner essentially told every cancer, ALS and multiple sclerosis patient in Illinois that they are now pawns in this political game," said Dan Linn, executive director of Illinois NORML. "If he wanted to comnent on this law or any aspect of the Medical Cannabis Pilot Program he could have done so during the public comment period of the draft rules or any any of the three town hall meetings that took place over the summer.
"By calling for a delay in the application process and the issuing of cultivation and dispensing licenses now, he is telling seriously ill patients that they should wait longer to get access to this medical treatment," Linn said.
According to Illinois NORML, "The fact that Rauner wants to auction off licenses to the highest bidder shows how familiar he is with using his vast fortune to squash attempts for small businesses and entrepreneurs to gain a foothold in an industry."
According to one Democratic backgrounder, Rauner has his own connections to medical marijuana investors; two of his top supporters, Steve Denari and Tom cronin, are trying to cash in on medicinal cannabis, reports Rich Miller at CapitolFax.com.
"Medical cannabis patients should not have to wait any longer to get access to this medicine, as many are struggling to survive and are in constant pain; to use them as a tool for political leverage is disgusting," the group's prepared statement reads. "Furthermore, the pilot program is set to expire in less than four years and medicine will probably only be available for less than three years of that time, so any further delay is going to negatively impact the health of many patients who are eagerly awaiting safe and legal access to this medicine."
"Mr. Rauner has demonstrated his lack of compassion for those who are seeking relief through the use of medical cannabis," Linn said.
Illinois NORML also noted Rauner's lack of familiarity with the law, since as written, it is designed to cost the taxpayers of Illinois nothing, and must be financially self sufficient. By claiming that the application process will "cost taxpayers," he has revealed his lack of understanding of one of the basic aspects of the Medical Cannabis Pilot Program, according to the group.
"Many Illinois patients have died while waiting for legal access to this important medicine, including some who worked for years to help pass the law but were never able to take advantage of it themselves," said Illinois NORML Assistant Director Ali Nagib. "This proposed delay is unacceptable and patient access should be provided as soon as possible."
Rauner, the GOP candidate for Illinois Governor, will face incumbent Gov. Pat Quinn, a Democrat, on the November general election ballot.
Photo of Bruce Rauner: WebProNews