New Mexico: Man Forgets 139 Pounds of Marijuana In Rental Car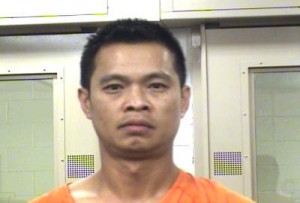 By Steve Elliott
Hemp News
David Ung of Albuquerque remembered his luggage when he returned a rental car on Tuesday. He didn't forget his cell phone or plane ticket for the Albuquerque Sunport. But he did forget 139 pounds of "high grade" marijuana in several black trash bags in the trunk of the vehicle he returned to Hertz Rent a Car near the airport.
Aviation police officers told the Albuquerque Police Department that Ung, 40, dropped off the car, but returned, saying he'd left a bag inside the vehicle, reports Nicole Perez at the Albuquerque Journal.
But when employees started cleaning the car, they found several large bags filled with marijuana. Homeland Security and the Sunport Police were called to investigate.
By the time Ung got back, officers had already found several black trash bags full of cannabis, packaged in 124 heat-sealed clear bags, according to a criminal complaint filed in Metropolitan Court on Wednesday.
"I can't believe that would happen here at the airport where there's a lot of security," said Tanya Hernandez, reports KTRK. "It's just ironic that people could do that."
Ung was detained at the scene, and refused to talk to police with an attorney present. He was charged with possession of marijuana with intent to distribute, and booked into the county jail on $10,000 bail.
Sunport Police claimed the haul was worth as much as $1 million. Both Sunport Police and Homeland Security wouldn't comment, but did say the cannabis was "professionally package" and "high grade," and said they expect to make more arrests soon.