California: Study Refutes Claims of Widespread Abuse in Medical Marijuana Program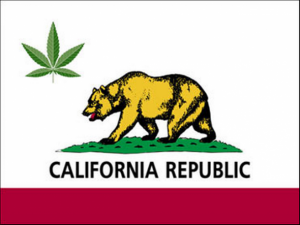 92% of participants reported that "medical marijuana helped alleviate symptoms or treat a serious medical condition"
A new landmark study published last week by the peer-reviewed journal Drug and Alcohol Review refutes the long-held belief that abuse of California's medical marijuana law is widespread. The study, "Prevalence of medical marijuana use in California, 2012," is the first time anyone has formally measured such data in the state according to its authors Suzanne Ryan-Ibarra, Marta Induni, and Danielle Ewing of the Survey Research Group at Public Health Institute in Sacramento.
The report found that as much as 92 percent of participants reported that "medical marijuana helped alleviate symptoms or treat a serious medical condition." Researchers said that "To get that kind of agreement on anything is pretty astounding."
The report also found that one-in-20 California adults -- roughly 1.4 million people -- reported using medical marijuana to treat serious illness, and that such use spanned all ages, genders, races, and geographical regions.
"This study proves what patients and advocates have been saying for years, that medical marijuana is efficacious," said Don Duncan, California Director with Americans for Safe Access (ASA). "The study roundly rejects the argument that medical cannabis is a smoke screen or a sham."
Researchers claim their study "contradicts commonly held beliefs that medical marijuana is being overused by healthy individuals," and that, "A perception persists that medical marijuana users may not 'need' to use it to treat a serious medical condition."
Researcher used data from the California Behavioral Risk Factor Surveillance System 2012, an annual, random-digit-dial state-wide telephone survey that collected health data from a representative adult sample of more than 7,500 people. "Evidence from randomized controlled trials suggests that cannabinoids can improve quality of life by improving sleep, increasing appetite and reducing chronic pain for people with chronic conditions, especially when these conditions do not respond to conventional treatments," according to researchers.
The study showed that the most commonly reported conditions for medical marijuana use were chronic pain, arthritis, migraines, and cancer. Other reported conditions included AIDS, glaucoma, muscle spasms, nausea, stress and depression.
Researchers note that, "The results from this survey are well-recognized as accurately measuring health-related behaviors, and data from this survey have been used for the past three decades to provide information on prevalence of health-related behaviors among population groups in states and the nation."
Since the passage of the Compassionate Use Act in 1996, claims of widespread medical marijuana abuse have come from detractors and opponents inside and outside of California. Largely as a result of stigma, more than 200 municipalities across the state have banned legal access.
Earlier this year, former president of the California Police Chiefs Association Kim Raney said that the application of the state's medical marijuana law is "fraudulent," which echoed the sentiments of top law enforcement lobbyist John Lovell who called the law a "giant con job."
More information
Prevalence of medical marijuana use in California, 2012: http://www.ncbi.nlm.nih.gov/pubmed/25255903
Graphic: Kottonmouth Kings