Colorado: Lawyer Voted Best DUI Attorney In State Decries THC Limits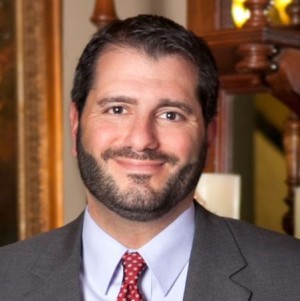 By Steve Elliott
Hemp News
A criminal defense lawyer practicing in the Denver area who opposes Colorado's marijuana DUI law has been voted the state's best DUI attorney for 2014 by Law Week Colorado, the State Bar's official journal of record.
Jay Tiftickjian was honored for the third year in a row by Law Week, and the second for being voted Best DUI Lawyer by his peers.
Tiftickjian practices with three other attorneys in Tiftickjian Law Firm, P.C., which takes cases from across Colorado. He explained that the award was the result of a team effort made by the whole firm.
The Denver-based attorney said the award is particularly meaningful because the honor comes by way of peer recognition -- votes are collected from Colorado's attorneys and judges, including prosecutors.
"Every citizen is entitled to a full, fair, and aggressive defense under our system of justice," Tiftickjian said. "Our clients aren't criminals who've set out to harm others, they are regular folks who may have made a poor decision."
Jay, an acknowledged expert on DUI defense, last year authored Getting a DUI in Colorado: What You Need to Know and has co-authored Colorado DUI Defense: Law and Practice. He was the chair of the recent continuing education program from the Colorado Bar Association, which will be rebroadcast in October. The six-hour training session will award attendees six continuing education credits.
"With legalized cannabis in Colorado, the landscape for DUI defense has changed," Tiftickjian said. "The science isn't closed to being settled."
Tiftickjian was outspoken in the courts and in the media about the problems with Colorado's newly enacted five-nanogram THC blood limit which infers that a user is "under the influence" at 5 ng/ml.
He was also an advocate against a proposed felony DUI bill in the Legislature and the media; that bill ultimately died in the 2014 legislative session. He testified on behalf of the Colorado Criminal Defense Bar earlier this year, advocating strategies for a treatment focus instead of incarceration.
More Information
Sobriety court:
http://noduicolorado.org/IGotADUINowWhat/DUISobrietyCourts.php
Driving under the influence of marijuana:
http://noduicolorado.org/Resources/Marijuana-and-Driving.php
Photo: Jay Tiftickjian/YouTube