Washington: Seattle Church Members Protest Marijuana Store Next Door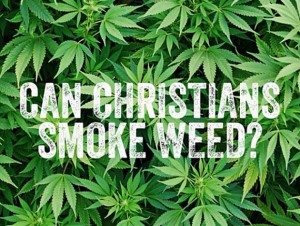 By Steve Elliott
Hemp News
At least 150 members of the Mount Calvary Christian Center -- who had initially welcomed the presence of a new business next door -- on Sunday held a protest shouting "shut it down" in front of a new retail marijuana store in Seattle.
The primarily black church had been happy to see once-rampant crime dwindle while new businesses open, said former associate pastor Wayne Perryman, but members realized just two weeks ago that the store involved was Uncle Ike's Pot Shop, reports Alexa Vaughn at The Seattle Times.
The store opened last Tuesday just a few feet from the south wall of the church, and conducts business during the church's services.
"We're talking to youth about how it's not OK to smoke pot, and outside, we've got this shop making a statement that opposes what we're teaching," said Perryman, who seems to have a little to learn regarding diversity and free speech.
While Washington state's marijuana laws prohibit pot shops from opening with 1,000 feet of elementary or secondary schools, playgrounds, recreation centers, child-care centers, public parks, transit centers, libraries or arcades that allow minors, it does not prevent them from opening next to churches.
Andrew Taylor, 65, who lives a couple of blocks away, said he thinks it's too late to complain about marijuana store locations after a long public vetting and approval process. "And, if they object to a pot shop, why aren't they objecting to the liquor store across the street?" Taylor reasonably asked.
Perryman claimed the church doesn't oppose marijuana legalization, but said members "assumed" regulations would prevent pot shops from opening near churches. A church member at least 20 years, Perryman claimed the location of the shop is "disrespectful" because the church hosts youth conferences and events at the church building and at its Joshua Teen Center across the street.
Church members are talking to the Seattle City Council and its lawyers trying to get new, retroactive pot shop location policies instituted for the marijuana stores; that would almost certainly set off another furious round of lawsuits.
City councilmember Nick Licata, a member of the council's Planning, Land Use and Sustainability Committee, said on Sunday that he sees no problem with marijuana stores opening near churches.
"I think it would be too restrictive," he said of banning pot shops from such locations. "At this point, I don't see the rationale for it."
Graphic: The Freethinker