Canada: Centre for Addiction and Mental Health Recommends Marijuana Legalization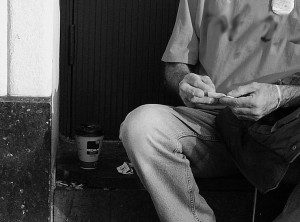 Canada's Centre for Addiction and Mental Health (CAMH) has released a new evidence-informed report on cannabis control. The Cannabis Policy Framework released by CAMH recommends marijuana legalization with a strict regulation approach to cannabis control.
Canada has one of the highest rates of cannabis use in the world, with 40 percent of Canadians having used it at least once in their lifetime. CAMH's Cannabis Policy Framework was developed to provide evidence-based principles for reducing cannabis-related harm.
To do this, CAMH scientists and policy experts conducted in-depth analysis of the health, social, and legal implications of cannabis use and examined cannabis policy in other jurisdictions.
"Canada's current system of cannabis control is failing to prevent or reduce the harms associated with cannabis use," said Dr. Jürgen Rehm, director of the Social and Epidemiological Research Department at CAMH. "Based on a thorough review of the evidence, we believe that legalization combined with strict regulation of cannabis is the most effective means of reducing the harms associated with its use."
While 10 percent of Canadians have used cannabis in the last year, it is not a benign substance, Dr. Rehm claimed. "Cannabis use is associated with a variety of health harms like problems with cognitive and psychomotor functioning, respiratory issues, cannabis dependence and mental illness," he claimed. "For this reason, any reform of Canada's system of cannabis control must include a strong focus on prevention and a range of interventions aimed at groups that are at higher risk of harm, including youth and people with a personal or family history of mental illness."
Dr. Rehm also stated that the evidence examined indicates that the criminalization of cannabis does not deter people from using it. Instead, criminalization drives cannabis users away from prevention, risk reduction and treatment services.
Canadians obtaining cannabis in criminal markets know little about the potency or quality of the products they purchase, according to Dr. Rehm. They are also exposed to criminality and other drugs and run the risk of a criminal record. Enforcement of cannabis laws costs Canadians $1.2 billion per year.
The emphasis on public health-focused regulation sets CAMH's recommendation apart from other legalization approaches recently enacted in the United States and elsewhere. "In contrast to other models of legalization, we are suggesting a much more controlled system," said Dr. Rehm.
"Legalization of cannabis must be governed by strict regulations that ensure it is not sold like other commodities," Dr. Rehm said. "This would include a government monopoly on sales, limits on availability, a pricing system that discourages use of higher-harm products, and a ban on marketing."
In Canada cannabis use is most common among adolescents and young adults. In Ontario, past-year use is estimated at 23 per cent for students in grade 7-12 and 40 per cent for 18 to 29 year-olds.
"My experience is that youth perceive cannabis as being natural and therefore not harmful," said Dr. Joanna Henderson, clinical psychologist and head of research in the Child Youth and Family Program at CAMH. "But we know that cannabis use has been linked to changes in cognitive functioning and that it can be particularly harmful for youth.
"Throughout adolescence, the brain is changing and developing," Dr. Henderson said. Research shows that high levels of cannabis consumption can interfere with healthy development and are also connected with mental health problems in youth. Our approach to cannabis control must take into consideration the impact on youth, adolescent development and the importance of prevention."
Legalization with regulation of cannabis presents governments with an opportunity to mitigate harms to youth and to promote a public health approached geared to prevention and education, according to Dr. Rehm.
"We've known for a long time that the existing approach to cannabis policy is not working," Dr. Rehm said. "We want this framework to add to an informed discussion about the future of cannabis policy and to serve as a guide to the factors that need to be considered in order to come to a solution that is the most beneficial for public health.
We believe that the best solution is a system of legalization combined with strict regulation of cannabis," Dr. Rehm said.