U.S.: Exchange Company For Cannabis Industry Called First of Its Kind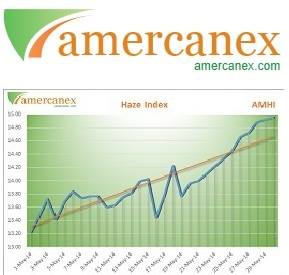 Steve Janjic, CEO of Amercanex, says his company is the first fully electronic marketplace in which licensed wholesale and retail distributors of cannabis can sell, buy or exchange their inventories on a fully disclosed market.
The core function of the marketplace is to ensure fair and orderly transactions, as well as efficient dissemination of price information for any product bought, sold or exchanged on the electronic cannabis marketplace (ECM), according to Janjic.
Thirty-seven states and the District of Columbia have either legalized or decriminalized some form of marijuana use or possession, or are in the process of doing so, according to Janjic.
"The patchwork nature of marijuana legalization on the local, state and federal levels creates problems for buyers, sellers and users," says Janjic.
"Amercanex has already created solutions to regulate the buying and selling of marijuana in Colorado, which has major implications for the entire country, from capturing lost tax revenues to influencing voters in states where marijuana use is on or coming to ballots."
Janjic, the former global director of eFX Sales and Distribution for Tullett Prebon, one of the world's largest institutional brokerage firms, says Amercanex will ensure a completely neutral, non-manipulated marketplace while strictly adhering to and centralizing regulatory and reporting requirements to local and regional regulatory authorities.
"We understand that in order for this industry to succeed, regulators will need an effective system to monitor and collect revenue from intra-state industry producers and retail outlets," Janjic says. "We will soon hit the tipping point at which state after state will legalize cannabis like falling dominos. Entrepreneurs like me will be there to pave the way for that transition."