Alaska: Marijuana Legalization Would Generate Millions In Taxes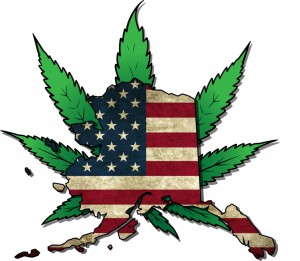 By Steve Elliott
Hemp News
Millions of dollars in state tax revenue would be generated if Alaska's voters decide in next week's election to legalize marijuana sales to adults, according to a comprehensive report released on Monday by the Marijuana Policy Group, made up of Colorado researchers and economic experts.
The first year of recreational cannabis sales in Alaska would generate about $7 million in state taxes, according to the group, reports Matt Ferner at The Huffington Post. Legal recreational sales of marijuana would account for about 22 percent of total demand in that first year, about four metric tons, according to the report.
"Previous studies incorrectly assume that all demand will quickly shift to regulated markets," the researchers noted. "In our experience, such assumptions are naive." That conclusion would certainly jibe with the legalization experience in Washington state, where scant supplies have driven prices past $30 a gram and have driven many consumers back to the black market.
"If retail prices increase significantly, then most heavy users will avoid this supply mode and buy marijuana from black or grey market sources as possible," the researchers wrote.
Adult Alaskans use nearly 18 metric tons of marijuana, according to the researchers, a demand which is now satisfied through the state's black market, as well as a network of medical marijuana caregivers and home cultivators.
Alaska's marijuana market would grow to about 13 metric tons by 2020, according to the report, adding $23 million to state tax coffers. First-year legal sales are estimated at $55 million, reaching $106 million by 2020.
Marijuana Policy Group researchers Miles Light and Adam Orens said on Monday that their report is offered "as a service to Alaska voters because there is no official tax revenue estimate supplied by the state." The group said it wasn't paid for the study, and that it neither supports nor opposes Measure 2, Alaska's legalization initiative.
Adults 21 and older would be allowed to possess up to one ounce of marijuana under Measure 2, and to grow up to six plants for personal use, with no more than three being mature. The measure would also legalize the sale, manufacture and possession of marijuana paraphernalia.
Measure 2 is Alaska's third attempt to legalize recreational marijuana, with voters rejecting attempts in 2000 and 2004. Alaska voters approved medical marijuana in 1998.
Two polls released on the same day last month showed mixed results, with one finding 53 percent opposed to legalization, and the other showing 57 percent in favor, reports Suzanna Caldwell at Alaska Dispatch News.
Graphic: Michigan Medical Marijuana Report