U.S.: War On Marijuana Defies Science, Doctors Testify In Federal Court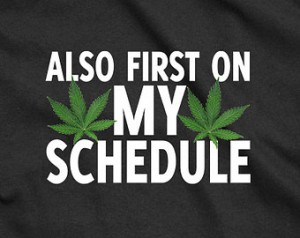 By Steve Elliott
Hemp News
Three medical experts on Friday, Monday and Tuesday testified in federal court that the federal government's war on marijuana defies science, and is thus unconstitutional.
Decades of medical studies prove cannabis isn't the danger the government has claimed it is, the experts told a federal judge, reports David Downs at SF Gate.
The epochal cultivation trial, U.S. v. Schweder in the Eastern District of California, in which U.S. District Court Judge Kimberly J. Mueller is allowing a hearing on a defense motion to declare marijuana's Schedule I classification as unconstitutional, has national implications.
Defense witnesses Gregory Carter, M.D., and Carl Hart, Ph.D., testified in Sacramento on Friday, and Philip Denny, M.D., testified on Monday and Tuesday. Government witness Bertha Madras, Ph.D., a former deputy drug czar under President George W. Bush, argued in that marijuana isn't medicine.
Madras compared cannabis to heroin, saying that humans no longer smoke opium poppies for pain relief. But while more than 22,000 Americans will die from prescription drug overdoses this year, with opioid pills killing more than any other prescription, cannabis has no lethal overdose level and zero recorded deaths from overdose in history.
President Richard Nixon placed marijuana on Schedule I of the Controlled Substances Act when he kicked off the modern War On Drugs back in 1971. In doing so, Nixon overruled the recommendations of his own hand-picked Shafer Commission, which recommended de-scheduling and decriminalizing cannabis.
Federal prosecutors filed the original indictment in the Schweder case against 16 defendants in October 2011, in a case involving cultivation of 1,884 plants in Shasta-Trinity National Forest. The federal government seeks to imprison six defendants for 10 to 15 years in the case.
Cannabis advocates are calling the hearing evidence of a sea change in attitudes toward marijuana in the U.S. "This is pretty unprecedented, at least in the contemporary era -- having such an evidentiary process," said Kris Hermes of Americans for Safe Access.
"It's amazing to have the opportunity of several expert witnesses to testify why they think marijuana is mis-scheduled -- that's historic," Hermes said.
While the federal government denies marijuana has any medical value -- and its Schedule I classification, by definition, means exactly that -- the government has already patented cannabis for medicinal uses.
"The schizophrenic stance is untenable," Hermes said. "They continue to speak out of both sides of their mouth."
Photo: Etsy