U.S.: MedMen Raises $3.75 Million To Launch Ops In Nevada, Illinois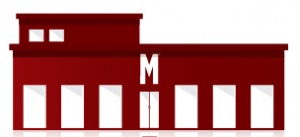 MedMen, a turnkey management company providing services for the cannabis industry, on Thursday announced that it has secured $3.75 million in financing to launch operations in the states of Nevada and Illinois.
The funds will go toward corporate infrastructure and regional MedMen offices in the two states. MedMen's clients have been awarded an unprecedented 13 licenses for medical marijuana businesses in Nevada, and have 12 applications pending state licensure in Illinois.
The funding represents the largest capital investment ever in a full-service cannabis management firm. Financing came from several backers, the largest being N Squared Management.
"Our investment in MedMen is based on our assessment of the dynamic growth potential of the marijuana industry," said Fred Portnoy, president, N Squared Management. "It also reflects the excellent record that MedMen has established in helping more than 100 businesses navigate and succeed in the legal marijuana market."
The initial $3.75 million investment will be followed by a second round of capital raising, with those funds earmarked to expanding the infrastructure and support for MedMen's clients as they ramp up their operations in Nevada and Illinois. MedMen will be establishing regional offices in those states to be staffed by executive management that reports back to the LA-based headquarters.
"Raising this capital is a huge achievement for MedMen, but it is also a landmark event for our industry as a whole," said Adam Bierman, managing partner of MedMen. "We have proven that this scale of funding is now possible for a business that 'touches the plant.'"
Founded in 2007 by entrepreneurs Adam Bierman and Andrew Modlin, MedMen brings together expertise in three critical areas—licensing, design and management—to help businesses enter the marijuana marketplace, maximize their space and brand identity, and grow a legitimate and stable operation.
For more information about MedMen and to view the MedMen's guide to cultivating and managing legal marijuana, visit www.medmen.com .