U.S.: Medical CannaBusiness Webinars Focusing On Licensing, Organics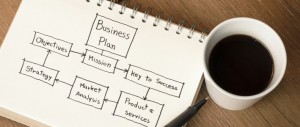 Those who are looking for accurate sources of info on getting into the medical marijuana industry and successfully securing a license now have a free resource available where they can learn from experts and get their most pressing questions answered.
MariMed Advisors' DispensaryPermits.com division is hosting the free webinar series to educate medical marijuana (MMJ) entrepreneurs on how to break into the industry and share MariMed and DispensaryPermit's proven license application techniques. MariMed Advisors is a Worlds Online (OTCQB: WORX) subsidiary.
"Many entrepreneurs are intrigued by the opportunities presented as states open their doors to medical cannabis and they need somewhere to turn for accurate advice and education on how to get started or how to bridge the gaps in their knowledge base to successfully complete the license application process," noted Sara Gullickson, Dispensary Permits executive director. "There are a lot of consulting services popping up that don't have any real experience or a proven track record of success.
"Our 'CannaBusiness' webinar series is the perfect place to learn more, ask questions and discover MariMed and Dispensary Permits proven processes, backed by a solid record of success," Gullickson said.
"Medical CannaBusiness" webinars include a themed presentation by MariMed Advisors/Dispensary Permits team members, followed by a Q & A session with participants. Monthly "Ask the Expert" webinars will feature special guests from outside the MariMed/DP team who have extensive expertise and success in the MMJ business.
As a bonus to webinar attendees, MariMed/DP is offering a free, no obligation 20-minute consultation call.
Webinar Schedules and Topics
"Medical CannaBusiness" Webinars are each Tuesday, 2-3 pm EST
Nov. 25 - "Ask the Expert"- Organic Cultivation and Retailing - Special guest is one of the industry's top cultivation experts and CEO of an organic gardening retail chain. He will discuss the advantages of organic production, maximizing production organically and differentiating your products. Don't miss this opportunity to "Ask the Expert" by submitting your questions on Facebook (www.facebook.com/DispensaryPermitscom), then join us on the Webinar to hear the answers!
Dec. 2 - Understanding the risks, barriers to entry, building an application team
Dec. 9 - Time and money, choosing a facility location - physical features, zoning, legal & financial considerations, owning vs. leasing
Dec. 16 - The business plan: environmental, safety & security
Dec. 23 - The business plan: Patient records, dispensary operations, staffing
Dec. 30 – The business plan: inventory control, product development and safety
"Medical CannaBusiness" Webinar Registration: http://dispensarypermits.com/resources/open-a-dispensary-complimentary-w...
"CannaBusiness Webinars give people the chance to interact with our team of the top national medical cannabis consultants who have successfully guided medical cannabis entrepreneurs through the challenges of obtaining a license and funding; building out their production and dispensary facilities; and operating compliant, profitable medical marijuana businesses in numerous states across the U.S," said Robert Fireman, CEO of MariMed Advisors-DP.
"We embrace this opportunity to share our proven processes and get to know the entrepreneurs who will become the next successful licensees," Fireman said.