Bermuda: New Study Shows Gordon Right, Government Wrong On Medical Marijuana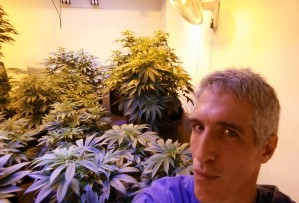 OBA Error Makes Pain Patients Suffer Delayed Relief
Just weeks after Attorney General Trevor Moniz announced that Marinol (synthetic pure THC pills), and not herbal cannabis, would be allowed for medicinal use in Bermuda, a new Harvard study has confirmed the complaints of activist Alan Gordon -- Marinol simply does not work as well as real inhaled cannabis for pain management, because the former takes 60-90 minutes to reach peak effect, whereas real cannabis effects are achieved much more quickly.
Gordon said this allows patients not to overdose on herbal cannabis, whereas Marinol overdoses are common.
The activist, who has dogged the One Bermuda Alliance (OBA) incessantly on the cannabis issue, feels that due to a cultural war between government and Rastafarian ideals, government has gone to great lengths to ignore his perspectives at any length, even if that means the OBA is running roughshod over scientific facts and punishing patients.
"Patients have known for decades that Marinol doesn't dissolve properly, and other studies have shown the same thing, over and over again since the 1990s," said Gordon from Rhode Island early Monday morning, where he is lawfully assisting cancer patients grow their own medicine.
"If I told Attorney General Moniz the sky was blue, he would pass a Regulation that says it's green, just to avoid admitting I was right," Gordon said. "He can call me whatever names he wants, but punishing pain patients, just to win a pissing match with me, well, that's just really cold."
Photo: Alan Gordon