U.S.: Show Examines Effects of Filmmakers, Activists, and Entrepreneurs on Marijuana Reform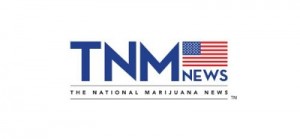 The National Marijuana News Corp., a wholly owned subsidiary of DigiPath, Inc., has just released its sixth cannabis news show. Hosted by Todd Denkin and Jen Gentile, the program explores the ways filmmakers, activists, and entrepreneurs shape marijuana public opinion and policy.
Guests include Israeli film producer Lati Grobman, Marijuana Policy Project co-founder Rob Kampia; Seattle Hempfest founder Vivian McPeak; and "pot-trepreneur" Guy Marsala, chairman, CEO, and president of Medbox, Inc.
The show is now available at www.tnmnews.com and at www.Live365.com.
Lati Grobman
Russian-born film producer Lati Grobman kicks off the lineup. She describes her transformation from being an opponent of cannabis legalization to becoming an advocate while producing her documentary Legalize It, which chronicles Proposition 19 and the 2010 campaign to legalize marijuana in California.
"It's a social problem," says Grobman, a mother of five children whose film producer credits include The Iceman and Righteous Kill. "I saw the injustice that is happening. There are people in jail for smoking pot who should not be in jail."
Grobman suggests that resistance to legalizing marijuana partly stems from economic benefits that come with a high rate of incarceration.
Rob Kampia
As co-founder of the Marijuana Policy Project (MPP), Rob Kampia explains that his organization does not focus on rescheduling cannabis, but instead concentrates its efforts on changing laws that impose criminal penalties for marijuana use. The effect of these laws is to deny marijuana to seriously ill patients, even if they possess a doctor's recommendation.
Kampia discusses the MPP's support of HR 1523, the Respect State Marijuana Laws Act, which prohibits prosecution of anyone under federal drug laws as long as the person is in compliance with state medical or recreational marijuana laws.
Vivian McPeak
In 1991, Vivian McPeak promoted the first Seattle Hempfest as a "humble little gathering of stoners." The event has since grown into one of the world's largest and most sophisticated cannabis policy reform events.
In this interview with TNMNews's West Coast correspondent Kyle Kushman, McPeak shares his views on the landscape of marijuana in America, particularly in his home state of Washington. He points out the paradox that, while his state is experiencing supply and demand issues, patients are at risk of serving time in prison for stocking up on their cannabis medication.
"The fact that you can walk around with a half an ounce in each pocket—and the smell of marijuana is no longer just cause to search you or your car—I think, is pretty significant," says McPeak. "But I want to remind folks that even though 28 grams is legal, 29 grams is a misdemeanor, and 40 grams is still a felony.
"Any amount of plants, if you're not a patient, gets you five years in a Washington state penitentiary," McPeak said. "So, we gotta change the federal laws. Even though we won the battle, it's not time to retreat. It's time to advance and win the war."
Guy Marsala
Host Todd Denkin speaks with Guy Marsala, the newly appointed chairman, CEO, and president of Medbox, Inc., at the November 2014 Marijuana Business Conference and Expo in Las Vegas, Nevada. Known for its innovative cannabis dispensing system, Medbox also offers assistance with licensing, site selection, permitting, and design of cannabis businesses for prospective investors and entrepreneurs.
"This industry is the largest growth industry, probably since high tech in the '90s," said Marsala, who helps entrepreneurs and investors who lack the necessary knowledge and experience enter the industry. Marsala also talks about Medbox's cultivation initiative in Nevada and how his company was awarded several cultivation licenses in the state.