Alabama: FDA Gives Approval For Marijuana Oil Study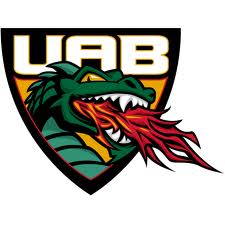 By Steve Elliott
Hemp News
The federal Food and Drug Administration has given the University of Alabama at Birmingham the go-ahead to study the use of cannabidiol, a marijuana derivative, to treat seizures.
The university on Wednesday received FDA letters authorizing two studies, one for children and one for adults, according to UAB spokesman Bob Shepard, reports Kim Chandler at the Associated Press.
Parents of children with severe seizure disorders convinced the Alabama Legislature last year to pass a bill authorizing UAB's Department of Neurology to perform a study of cannabidiol (CBD), a nonpsychoactive component of marijuana.
Shepard said the FDA had requested some changes in the studies; those will go before a university review board next month, he said.
"It's hard to put in words the feelings you have as a dad with a daughter that could benefit from this," said Dustin Chandler. The legislation had become known as "Carly's Law" after Chandler's three-year-old daughter, who started having seizures at just eight weeks old.
Carly was eventually diagnosed with the rare genetic disorder CDKL5. Chandler, a police officer in Pelham, frequently appeared before the Legislature to advocate for the bill.
Alabama lawmakers approved the study after a decriminalization bill failed. That legislation would have shielded parents and patients from prosecution if they bought the oil on their own. Its failure was attributed to opposition to any form of medicinal marijuana.
The approved legislation gives $1 million to UAB to fund the five-year study. Patients in the study who are prescribed the marijuana oil will be protected from state criminal charges.
The Truth About CBD
CBD is the new darling of lawmakers who sense the rising tide of popular support for medical marijuana -- and would love to appear to be "doing something" -- but lack the political courage or will to advocate for an actual medical marijuana law.
CBD is politically safe because, as a non-psychoactive component of cannabis, it doesn't get anyone high, and better yet, it helps to quell seizures of the kind often found in pediatric epilepsy. So the combination of "helping kids" and "it doesn't get you high" has proven an "in" for medical marijuana in the halls of power.
The disquieting fact about these no-political-risk types of laws is that (a) they are written so narrowly as to help only a handful of children, or perhaps none at all, according to some critics; and (b) all of the dozens of cannabinoids found in marijuana work most effective in a synergistic fashion, potentiating each others' medical benefits in what Dr. Sanjay Gupta has called the "entourage effect."
Physicians experienced in the field know from experience that most children with intractable epilepsy require a small amount of THC be added to the mix (often in a ratio of 10:1 CBD to THC), in order for the treatment to be effective, according to Dr. Richard Carlton, M.D.
Additional important information of which the legislators seem to be unaware is that, as first reported on Toke Signals, it doesn't even have to be a high-CBD strain to treat pediatric seizures without getting kids high. THC which hasn't been decarboxylated -- that is, THC acid (THCA) which hasn't been exposed to heat -- is also effective against seizures, and it isn't psychoactive, either.
That's important information for struggling parents who may not be able to afford the sky-high prices of CBD oil which are unfortunately occurring due to the political and media frenzy over cannabidiol; THC-rich strains of marijuana are much more affordable.