U.S.: Senate Joins House In Ending Federal-State Conflict Over Medical Marijuana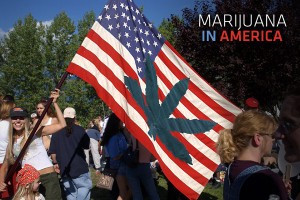 "Now that we are in a 'ceasefire,' patients are ready to work with Congress on comprehensive medical marijuana legislation."
~Steph Sherer, executive director, Americans for Safe Access (ASA)
Advocates say restriction on enforcement will end federal prosecutions, asset forfeiture litigation, and imprisonment of patients
With Saturday night's U.S. Senate vote, both houses of Congress have now approved an omnibus spending bill, which includes a measure prohibiting the Department of Justice (DOJ) from interfering in the implementation of state medical marijuana laws.
Patient advocates argue, with concurrence from law enforcement, that this historic measure, if signed into law by President Obama as expected, will dramatically impact DOJ enforcement, including ending federal medical marijuana raids, arrests, criminal prosecutions, and civil asset forfeiture lawsuits, as well as providing prisoners with a way to petition for their release.
"This is truly a long-fought victory for medical marijuana patients who have lived in fear of being caught in the crossfire of conflicting state and federal laws for nearly two decades," said Steph Sherer, executive diirector of Americans for Safe Access (ASA), a medical marijuana group that has pursued passage of the measure for years. "But this is also a victory for taxpayers because of the hundreds of millions of dollars saved on unnecessary and harmful enforcement."
"Elected officials in Washington have been drastically out of touch with public opinion when it comes to marijuana policy," said National Cannabis Industry Association (NCIA) executive director Aaron Smith. "This is the historic first step toward getting it right for patients and the compassionate businesses and organizations those patients rely on for safe access to medical cannabis."
A recent poll commissioned by Third Way shows that more than three-quarters of American voters believe medical marijuana should be legal.
According to a report issued last year by ASA, the Obama Administration has spent nearly $80 million annually on medical marijuana enforcement, more than $200,000 per day.
One of the starkest examples of the abusive enforcement practices of the DOJ is the widely-watched case of the Kettle Falls Five, a family of patients who were growing medical marijuana for their own personal use in accordance with Washington state law. The eldest family member, Larry Harvey, 70, traveled on two occasions to Washington, D.C. to lobby for passage of the measure.
Harvey, who was recently diagnosed with pancreatic cancer, and his co-defendants are scheduled to go to trial in February, but attorneys are expected to now file motions to dismiss.
The measure will not only impact the prosecution of the Kettle Falls Five and several other pending federal criminal cases, it will also curtail the enforcement practices of the Drug Enforcement Administration (DEA), the notorious federal agency responsible for hundreds of aggressive, paramilitary-style raids over the years. According to advocates, numerous civil asset forfeiture cases being litigated by U.S. Attorneys in California against licensed medical marijuana dispensaries in Berkeley, Oakland, and San Francisco will also be derailed if the measure is signed into law.
For the past three years, US Attorneys have threatened elected officials, property owners, and dispensary operators with legal action in more than half of the states that adopted medical marijuana laws. Threats made by the DOJ against lawmakers have both suspended and completely stopped implementation in at least six medical marijuana states.
U.S. Attorneys sent letters threatening criminal prosecution and property seizure to hundreds of landlords in California and Colorado, resulting in the closure of more than 600 lawful medical marijuana businesses.
This marks the seventh time Congress has tried to restrict DOJ enforcement of medical marijuana. President Obama is expected to sign the bill into law and, if he does, the DOJ measure will remain in effect for the rest of the fiscal year, until September 30, 2015.
In the meantime, advocates will continue lobbying for a more comprehensive public health policy on medical marijuana, which they say is embodied in HR 689, the "States' Medical Marijuana Patient Protection Act." HR 689 aims to reclassify marijuana for medical use, increase therapeutic research, and restrict DOJ enforcement on a more permanent basis.
"Now that we are in a 'ceasefire,' patients are ready to work with Congress on comprehensive medical marijuana legislation," Sherer said. "Passage of this measure has shown that Congress is ready to roll up its sleeves on this issue, and we're ready to work together to bring about broader and more lasting change for the millions of Americans who rely on medical marijuana treatments."
The spending bill also includes a measure designed to undermine Washington, D.C.'s marijuana legalization initiative, which passed on Election Day with more than 2-1 support from voters.
"It is unacceptable that Congress would attempt to so blithely trample on the overwhelming will of D.C.'s voters," said Smith of the NCIA. "D.C.'s citizens rejected the failed policies of marijuana prohibition with a clear voice, and there's simply no justification worthy of respect for Congress to try to undermine that."
More Information
Amendment restricting DOJ enforcement in medical marijuana states
Graphic: Sodahead