U.S.: Cannabis World Congress & Expo Set For NYC In June 2015; LA In September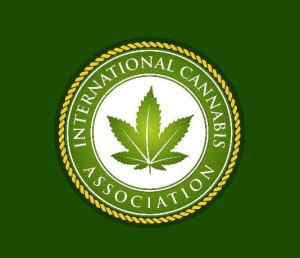 In 2015, the Cannabis World Congress & Business Exposition will again take place in the epicenter for business and media, New York City, June 17-19 at the Jacob K. Javits Convention Center. The Cannabis World Congress & Business Exposition Fall will take place September 16-18, 2015 at the Los Angeles Convention Center, in Los Angeles.
The International Cannabis Association (ICA) has entered into a strategic partnership with H.A. Bruno, LLC, a global B2B event producer for more than 40 years, to form Leading Edge Events, LLC. Leading Edge Events will now oversee the management and business development of the ICA's trade shows and conferences centered around the legal marijuana industry in the United States.
"All of the industry's varied interests are coming into perfect alignment for this event," said Leading Edge Events spokesman Don Berey. "Exhibitors, buyers, legislators, and ICA trade association members have all been polled and everyone is in agreement that it's go, go, go to New York's Javits Center next June."
The Cannabis World Congress & Business Exposition Fall in Los Angeles will include dispensary owners, growers, suppliers, investors, medical professionals, government regulators, legal counsel, and entrepreneurs, according to Berey.
"As an event organizer that specializes in producing the leading educational and business forums for high growth and disruptive market sectors, partnering with ICA was a logical move," Berey said. "We have been researching and closely monitoring the legalized marijuana industry and found that of all the partnering opportunities we were investigating, ICA had the strongest foothold in the market."
The legalized marijuana industry is among the fastest growing businesses in America, with 23 states passing marijuana compassionate care laws. In the recent November elections, Washington, DC, Alaska, and Oregon have joined Colorado and Washington in allowing the legalization of recreational marijuana for adult use. The ICA estimates the legal market for marijuana sales will exceed $2.5 billion in 2014.
The first ICA Cannabis Business Conferences in Las Vegas and New York were huge successes, with New York nearly doubling the size of the previous show. The events brought together experts and lawmakers to demystify the legalities and regulations surrounding the industry. Attendees walked away with the right information, tools, and resources to prosper in the legalized marijuana industry.
"We look forward to working with H.A. Bruno and Leading Edge Events in educating and growing the legalized marijuana industry," said founding member of the ICA, Dan Humiston. "The Cannabis World Congress & Business Expositions are poised to become the must attend and most talked about events for any business and government entity seeking to enter, support or expand in this industry."
For more information on the 2015 Cannabis World Congress & Business Exposition, June 17-19, in New York and Cannabis World Congress & Business Exposition Fall, September 16-18, in Los Angeles, visit www.cwcbexpo.com. For exhibitor and sponsorship information contact Don Berey at dberey@leexpos.com.