Arizona: MariMed's Sara Gullickson Named Co-Chair of Cannabis Industry's Women Grow Phoenix Chapter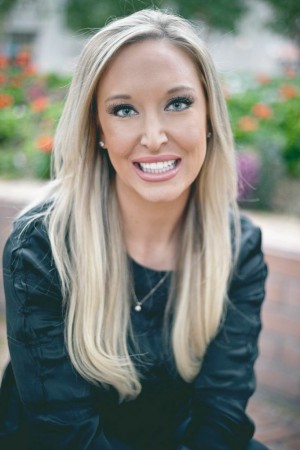 Women are working together to stake a claim in the legal marijuana industry that is projected to generate $21 billion by 2020. The marijuana industry's rapidly growing Women Grow has named Sara Gullickson as co-chair of its Phoenix Chapter, the second largest chapter of this new organization that connects, educates and empowers cannabis business leaders.
Gullickson, executive director of the DispensaryPermits.com division of MariMed Advisors (a subsidiary of Worlds Online), brings four years of experience as a leader in the medical marijuana (MMJ) industry and nearly a decade of experience strategizing and executing online and traditional marketing campaigns for the health, beauty, medical, dental, fitness and spa industries. She has assisted clients in seven states through the medical marijuana license application process, laying out every aspect of their business strategy from identifying locations all the way through developing product and tracking customer results.
Her work has helped clients earn MMJ cultivation and/or dispensary licenses across the country. In addition, Gullickson launched a free weekly CannaBusiness Webinar series that is a source of information to both novice and experienced MMJ entrepreneurs.
"I am looking forward to helping establish Women Grow as a valuable networking and professional resource organization for the cannabis industry at this critical juncture when marijuana prohibition is ending," Gullickson said. "This is a ground floor opportunity for women to gain a foothold in a growing industry.
"Developing authentic relationships by working together, supporting one another and serving as professional resources to one another, we can help our members be a powerful force in reducing the stigma and fostering acceptance of medical cannabis and in developing the strategies, technologies and businesses that will lead this industry into the future," she said.
Gullickson is helping Women Grow set the bar high for its networking events with impressive speakers for its Thursday, February 5th event.
The event will feature a panel discussion on "Arizona Dispensary Inspection" and "Patient & Medical Director Compliance" that will include:
· Gina Mecagni Berman, MD, Medical Director for two MMJ dispensaries and holistic healthcare centers, The Giving Tree Wellness Center facilities in North Phoenix and Mesa. Dr. Mecagni is a specialist in Emergency Medicine and a partner at Empower Emergency Physicians, which staffs St. Joseph's Hospital's Emergency Department, and she served as their director of Human Relations from 2006 – 2010.
· Elizabeth Beth Dost, RN, MariMed Advisors. Dost has been a registered nurse for more than 30 years in oncology and hospice care, with 15 years in senior management. Including creation of groundbreaking home care and hospice programs. She provides the Thomas C Slater Compassionate Center, Rhode Island's largest MMJ cultivation and dispensary facility, with expertise on health care issues. Dost recently was VP and executive director of Guardian Hospice of MA, Inc and is a national educator on hospice, entrepreneurship and advocacy, earning Ernst and Young, Merrill Lynch, and Inc. Magazine's Entrepreneur of the Year Award in Healthcare, New England Region in 1990.
The Women Grow Networking Event will be Thursday, February 5, 2015 from 6:30 – 9 p.m., at the Clarendon Hotel, 401 W Clarendon Ave., Phoenix, AZ. Visit the Women Grow Phoenix chapter website for more information and to register for upcoming events.
About Women Grow
Women Grow is a national network educating, empowering and connecting women in the cannabis industry through monthly networking events, national conferences and shining a spotlight on aspiring and established women leaders in the cannabis industry. The organization welcomes women entrepreneurs at all stages of business development from within the many sectors of the industry including cultivation, sales, advocacy, investment and ancillary businesses such as lawyers, doctors, marketers, and others.
Visit WomenGrow.com to learn more about the organization locate or apply to start a chapter, and tap into the organization's knowledge base and speaker's bureau.