U.S.: New Marijuana Industry App Launched By Weed Depot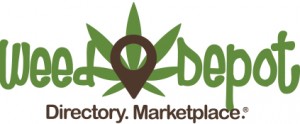 Weed Depot has launched its new marijuana industry app that it says allows users to access its huge database of marijuana strains, dispensaries, doctors, head shops, and more.
Weed Depot said its app "makes it possible for users to easily find all sorts of marijuana-related information from any mobile device." The app also consists of listings for national and international businesses that operate in the legal (medical and recreational) marijuana industry.
A Weed Depot spokesperson said that they are "working to develop even more functionality and information into the app in the future" so that it becomes the "go-to app for anything marijuana-related." They want the app to become "the world's destination for marijuana information."
The company plans to incorporate a marijuana jobs section, marijuana press releases section, marijuana-infused recipes section, and more into the app.
Businesses can get listed on the Weed Depot app and website for under $200 per month, according to the company. Weed Depot and its sister businesses, listed on The Marijuana Companies' website (www.TheMarijuanaCompanies.com), in the marijuana industry help to make it one of the largest marijuana industry advertising network platforms currently available.
The Weed Depot app can be downloaded for free on Google Play and on the iTunes App Store.
Weed Depot is owned and operated by Northsight Capital, Inc. (OTCBB: NCAP).