U.S.: cNation Streaming Media Channel To Focus On Cannabis Uses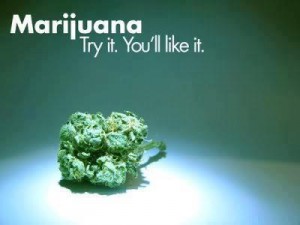 Resource Ventures, Inc., has announced that its streaming media channel, cNation, will be focusing on the many uses of cannabis.
"We've placed a premium on focusing our production efforts on the different ways cannabis is being used in addition to smoking it," said Resource Ventures Interim President Michael Cipolla. "Specifically, edible forms in a wide variety of presentations, including savory main and side dishes, snack and energy foods, desserts, drinks, tinctures, and other extracts.
"As part of our new branding, this content can be found in the cFood section of the channel," Cipolla said. The streaming media channel was formerly known as "One Plant One Planet" before being rebranded as "cNation."
Company research suggests a certain segment of the population is keenly interested in cannabis for a variety of different reasons, but is unfamiliar with the myriad of ways in which it can be ingested beyond smoking it.
"Everyone is familiar with the fact that cannabis is primarily smoked, so we didn't feel a compelling need to place much emphasis on that method of use," Cipolla said. "Rather, we've placed our focus on the different ways cannabis is being used in both commercial and home kitchens to create incredible food and drink selections for both medicinal and recreational uses."
The core audience of the cNation channel is the open-minded skeptic who isn't necessarily familiar with the overall cannabis culture. The cNation channel is committed to examining and presenting a wider view of the overall cannabis marketplace to include such things as investment opportunities, local regulations for getting started in the business, best practices, ideas for peripheral services, and encouraging motived entrepreneurs and other self-starters to create companies and jobs in America's fastest growing industry.
"The philosophy of the cNation channel is to create a network of information that will speak directly to people looking for interesting ideas and unique ways to participate in the growing cannabis industry," said Cipolla. "Our viewers are the kinds of people who turn ideas into action plans. They're entrepreneurs and investors with the knowledge and financial wherewithal to affect real, positive change in the overall marketplace."