U.S.: Obama Predicts More States Will Legalize Marijuana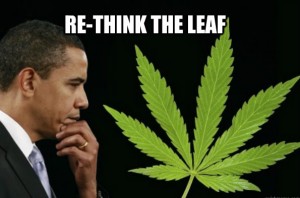 By Steve Elliott
Hemp News
President Barack Obama on Thursday said he expects more states to legalize marijuana.
In a YouTube interview, Obama discussed cannabis policy and the contrasts between federal and state law, reports Niraj Chokshi at The Washington Post. Four states (Colorado, Washington, Oregon and Alaska) plus the District of Columbia have now legalized marijuana.
"What you're seeing now is Colorado, Washington through state referenda, they're experimenting with legal marijuana," Obama said in response to a question from Hank Green, who with his brother runs a YouTube channel with nearly 2.5 million subscribers.
"The position of my administration has been that we still have federal laws that classify marijuana as an illegal substance, but we're not going to spend a lot of resources trying to turn back decisions that have been made at the state level on this issue," Obama said, about 11 minutes into the video embedded below. "My suspicion is that you're gonna see other states start looking at this."