U.S.: Steep Hill Releases New Test For Cannabis Market: 'Sexing Made Simple'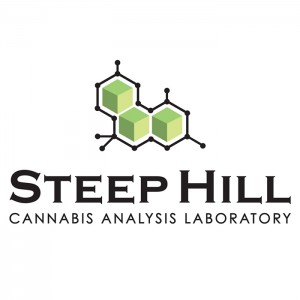 Steep Hill, which specializes in cannabis testing and analytics in the United States and internationally, on Monday released GenKit, a new testing product to assist the growing cannabis industry. GenKit is a proprietary sexing test kit to quickly determine the sex of cannabis plants.
According to Steep Hill, this testing product allows outdoor seed-based growers to speed up the process by which male plants are identified and culled from the crop. Steep Hill's GenKit allows sex determination at a very early stage in the plant's development, and shortens this process from several weeks to several days.
GenKit is an industry breakthrough that allows crops to be grown more intelligently, conserving resources and expanding yield, according to the company.
Steep Hill said GenKit works by analyzing genetic information early in the cannabis growth cycle, enabling the removal of unwanted plants from the garden, lowering plant counts, and saving precious resources and cultivation space.
"This revolutionary test, built in modular format, utilizes DNA based diagnostics to very accurately determine the sex of a specific cannabis plant, all of which is made possible by our new long read sequencer," said Reggie Gaudino, Ph.D., director of Intellectual Property & Genetic Analysis at Steep Hill.
The test will allow growers to increase production by up to 50 percent, according to Steep Hill. The identification of undesirable plants, in this case the male plants, at such an early stage in the growth cycle, enables the back-filling of spots in the production room or field at an early-enough point in time so as to allow all of the plants to reach maturity at about the same time.
As Steep Hill's genetic database grows, future versions of GenKit will offer additional add- on tests aimed at helping growers and breeders maximize their growing efforts and profits by identifying additional desirable or undesirable plants.
"We understand the grower community very well," said Steep Hill CEO David Lampach. "We believe that our GenKit product will help save this group valuable time, will increase crop yields, and will promote sustainable agriculture methods."
To promote the new testing kit, "Sexing Made Simple" billboards appeared on North Bay Area freeways on Monday, February 2.
For more information visit the Steep Hill website: http://steephill.com/genkit .
??
Founded in Oakland in 2008, Steep Hill is a science and technology firm that specializes in cannabis testing and analytics in the United States and internationally. Steep Hill moved to a larger facility in Berkeley in January.
Steep Hill, which now has cannabis labs in four states, pioneered the first medical cannabis potency and microbiological contaminants testing methodology use in California—the first state to legalize medical cannabis. Steep Hill has since developed a variety of cannabis testing products, including QuantaCann, QuantaCann2 and GenKit.
Steep Hill provides consulting services to many states and municipalities, and is developing proprietary genetic testing services for the industry as well.