Illinois: 'Freakonomics' Author To Keynote Marijuana Business Conference In Chicago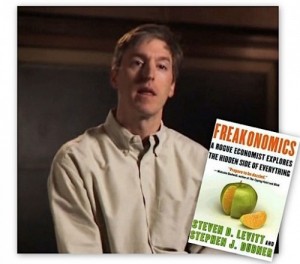 Bestselling author Steven Levitt is scheduled to keynote Marijuana Business Daily's Marijuana Business Conference & Expo, to be held at the Chicago Hilton May 19-21.
Levitt's book, Freakonomics, spent eight years on the New York Times bestseller list, selling more than five million copies.
A tenured economics professor at the University of Chicago, Levitt believes in order to fix or change the world, you first have to understand it. He sifts through data for revelations that help everyone from banks to professional athletes see new connections and opportunities.
Now, Levitt is applying his enormous curiosity to the future of the legal cannabis industry.
More than 2,000 marijuana entrepreneurs and major investors are expected to attend Levitt's keynote at the Spring show.
Registration:
Spring 2015 Marijuana Business Conference & Expo
Photo: The Exiled