Oregon: First Industrial Hemp License In State Issued To Eagle Point Farmer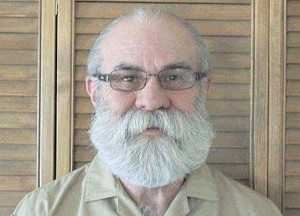 By Steve Elliott
Hemp News
A Southwest Oregon farmer who has been issued the first state permit to grow industrial hemp said he and a nonprofit group of growers and activists plan a 25-acre hemp field this spring.
Edgar Winters of Eagle Point, director of the Oregon Agriculture Food & Rural Consortium, said it's difficult to get seeds, but also expressed optimism, reports Eric Mortenson at Capital Press.
Winters said the group would be ready to warehouse and process the hemp once a crop is harvested in late summer.
"We are in a position to do 40 tons a day at our processing mill,"said Winters, not to be confused with Texas blues rocker Edgar Winter of the Edgar Winter Group. "We've got our ducks in a row."
Importing hempseed requires the approval of the federal Drug Enforcement Administration (DEA). The Oregon Department of Agriculture and Oregon State University are working with the DEA on that process.
Winters said a Canadian hemp company, Hemp Textiles International, has "breeders' rights" to its see and will not share their genetics with Oregon growers. Oregon state law requires hempseed produced in Oregon to be replanted.
"We're at a standstill," Winters said, but he added that seeds might be available from Russia, Hungary, Australia or New Zealand.
"We have to import to get started," he said. "We don't want our farmers to sit around another year."
The seed procurement issue is one of the tweaks the Oregon Legislature may want to make in the 2015 session, according to Ron Pence, who's in charge of the industrial hemp growing program for the Oregon Department of Agriculture.
The 2009 state law says hempseed collected in an Oregon harvest can only be used to produce a new crop, not crushed for hempseed oil or other high-value products, nor can it be used as livestock feed. The restriction "appears to be an oversight," according to Pence.
Another problem is the three-year growing and handling license and the three-year seed handling permit each cost $500 a year, or $1,500 for the minimum required three years.
"A person could easily invest $3,000 in a license and permit before spinning a wheel to produce hemp," Pence said. The fees may be adjusted to a yearly basis at $500, so a person could try it for a year at less expense.
A provision requiring a minimum hemp production area of 2.5 acres may also be rewritten, according to Pence.
After the Oregon Legislature legalized industrial hemp cultivation in 2009, the law wasn't immediately implemented because the federal Department of Justice regards hemp as identical to marijuana. While the federal classification remains, the DOJ has said it won't interfere in states that have legalized hemp production if they have a "robust regulatory system."
Industrial hemp was also included in the November 2014 ballot measure which legalized recreational marijuana use, possession and cultivation in Oregon.
Hemp is the same broad plant species as marijuana, but typically has lower concentrations of THC, the primary component of pot that gets you high. It was widely cultivated in the Midwest through the 1940s, but marijuana prohibition spelled an end to the industry.