U.S.: Recovering Alcoholic Confirmed As Drug Czar, Takes Top Spot At ONDCP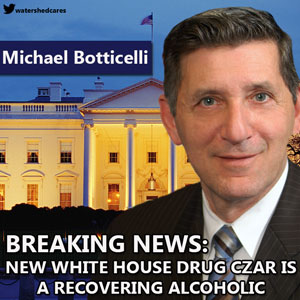 President Obama's nominee for director of the White House Office of National Drug Control Policy (ONDCP), acting director Michael Botticelli, was confirmed by the Senate 92-0 on Monday, granting him one of the nation's highest drug-control offices.
A recovering alcoholic with extensive career experience in public health, the new "drug czar," as he is informally known, has potential to take more of a public health approach than did his predecessors, including former Seattle police chief Gil Kerlikowske, the most recent officeholder, who was confirmed as Commissioner of US Customs and Border Protection last March.
Botticelli has recently stated that Congress shouldn't interfere with the will of D.C. voters to legalize marijuana, despite the ONDCP's official stance on legalization. Last week, he was quoted in a conference call saying that the ONDCP will bar federal funding from drug courts that prevent access to medication-assisted treatment for opiate addiction.
"Appointing someone who personally understands addiction provides hope that the government is taking a stronger public health approach to drug policy," said Maj. Neill Franklin (Ret.), executive director of Law Enforcement Against Prohibition (LEAP). "Botticelli understands that it doesn't make sense to treat drug users as criminals, because imprisonment has never proven to be effective at reducing abuse."
Botticelli was arrested for drunk driving in 1988, and worked toward sobriety thereafter. He then dedicated his career to helping others recover.
Botticelli joined the Massachusetts Department of Heath, and eventually served as director of substance abuse services? from 2003 to 2012. As director, he oversaw a program in Quincy that gave police access to naloxone, a drug that saves lives by safely reversing opiate overdoses.
His career is celebrated as one that prioritizes public health and safety for those who battle addiction, by instituting humane, effective and compassionate policies and programs.
LEAP is a nonprofit of criminal justice professionals who know the War On Drugs has created a public safety nightmare of increased gang violence, police militarization and the fueling of dangerous underground markets.