Texans For Responsible Marijuana Policy Hold Citizen Lobby Day On Wednesday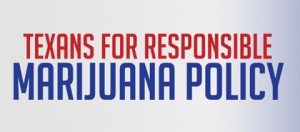 Texans for Responsible Marijuana Policy are holding a Citizen Lobby Day at the Texas State Capitol on Wednesday, February 18 from 10 a.m. to 3 p.m. CT.
Attendees will be urging their elected officials to support HB 507, which would reduce penalties for marijuana possession, and asking them to support the establishment of a comprehensive medical marijuana program in Texas.
More than three out of five Texas voters (61 percent) support limiting the punishment for possession of up to one ounce of marijuana to a fine of $100 with no possibility of jail time, according to a September 2013 poll conducted by Public Policy Polling. Nearly three out of five (58 percent) support changing state law to allow seriously ill people to use medical marijuana if their doctors recommend it.
"Most Texas voters support reforming our state's current marijuana policies," said Heather Fazio, Texas political director for the Marijuana Policy Project (MPP). "Legislators need to hear from their constituents on this issue, and events like this will ensure that they do. Texans are fed up with failed prohibition policies, and they're speaking out for a more a sensible approach."