Vermont: Bill Introduced To Legalize, Regulate, Tax Marijuana Like Alcohol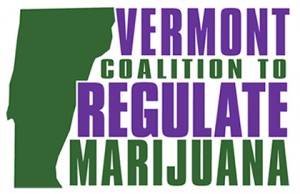 Sen. David Zuckerman (P-Hinesburg) introduced a bill Tuesday night that would regulate and tax marijuana like alcohol in Vermont.
"Marijuana prohibition has worn out its welcome in Vermont," said Matt Simon, New England political director for the Marijuana Policy Project (MPP), which is part of the Vermont Coalition to Regulate Marijuana. "This is an opportunity for state lawmakers to demonstrate leadership on this issue and set an example for other states to follow in coming years.
"It's not often that legislators have the chance to improve public safety, bolster the economy, and enhance personal liberties all in one piece of legislation," Simon said.
The bill, S. 95, would allow adults 21 years of age and older to possess up to one ounce of marijuana. They could grow up to two flowering marijuana plants and seven non-flowering plants in a secure indoor location, and they would also be allowed to possess the marijuana grown from those plants at the same location.
It would remain illegal to consume marijuana in public or drive while impaired by marijuana.
The Department of Public Safety would be directed to license and regulate marijuana retail stores, lounges, cultivation facilities, product manufacturing facilities, and testing laboratories. Localities would have the ability to regulate or prohibit marijuana businesses within their borders.
The bill would also establish an adjustable excise tax on wholesale transfers (such as those from a cultivation facility to a retail store) of flowers ($40 per ounce), trim ($15 per ounce), and plants ($25 per seedling).
"Regulating marijuana will take sales out of the underground market and ensure they are controlled and taxed like any other product that is legal for adults," Simon said. "It will generate significant new revenue for the state and allow law enforcement to spend more time addressing serious crimes. It makes little sense to continue punishing adults simply for using a substance that is less harmful than alcohol."
A strong majority (57 percent) of Vermonters support making marijuana legal for adults, taxing it, and regulating it similarly to alcohol, according to a Castleton Polling Institute survey released in May. The results are available at http://www.mpp.org/VTpoll .