Washington: Ribbon Cutting Set For Higher Leaf, Recreational Marijuana Store In Kirkland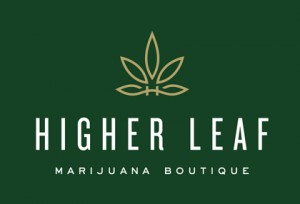 The Ribbon Cutting for Higher Leaf, a recreational marijuana store based in Kirkland, Washington, will be held on Thrursday, February 26.
"We are thrilled to announce the Grand Opening Celebration for Higher Leaf, Kirkland's premiere Recreational Marijuana Store," reads an prepared press release from Higher Leaf's Molly Honig. "The official Ribbon Cutting Ceremony, which will be co-hosted by the Kirkland Chamber of Commerce is on Thursday, February 26th at 5:30 pm. Representatives from both the Kirkland Chamber of Commerce and the Kirkland City Council will be in attendance."
"We will have product specials and demonstrations at the main event and throughout the weekend of February 26th-March 1st," the release promises. "Representatives from Zoots, Craft Elixirs, Verdelux Chocolates, Liberty Reach, Confidence Labs, and several growers will be on hand for product demonstrations and some will provide non-infused samples of their products."
"We will also have a full menu of of marijuana flower, marijuana infused products, edibles, concentrates and paraphernalia available for purchase," Higher Leaf spokesperson Molly Honig confirmed to Hemp News Thursday evening.
Consumption of marijuana or marijuana infused products on the premises is not permitted so demonstrations will be done with non-infused products or household spices. Snacks will be available at the ribbon cutting event for anyone with a case of the munchies, according to Higher Leaf.
Higher Leaf invites you to 12525 Willows Road NE, Suite 60, Kirkland, WA 98034 at 5:30 pm for the ribbon cutting event and throughout the weekend.