Mississippi: Proposition 48 Marijuana Legalization Drive Underway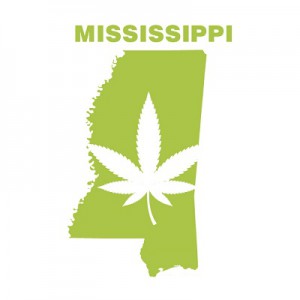 By Steve Elliott
Hemp News
While Mississippi certainly isn't on anyone's short list of states where cannabis legalization is just around the corner, a determined group of activists say they can bring change to the Deep South.
In Ballot Initiative 48's distinct favor is the fact that more and Mississippians are seeing through their state's antiquated marijuana laws, which are both harsh and outdated.
More than 800 volunteers have fanned out across the state seeking the needed 107,000 signatures that would qualify the referendum for the November ballot, reports Barry Bard at Marijuana.com.
Initiative 48 would legalize the "production, sale, and use of recreational and medical marijuana and industrial hemp" much like Colorado had done.
Recreational marijuana would be taxed at 7 percent, with all proceeds would go to the Mississippi Public School System.
Activists believe the first seven months alone of legalization could bring in $17 million in additional taxes to support the state's struggling schools.