Maryland: House Committee Hearing Set For Tuesday On Bill To Regulate Marijuana Like Alcohol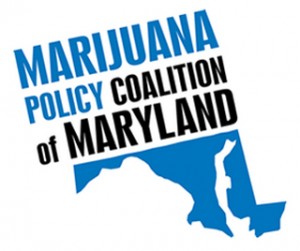 House Judiciary Committee to consider bill at 1 p.m. that would make marijuana legal for adults, establish regulations for cultivation and sale
The Maryland House Judiciary Committee will hold a hearing in the General Assembly on Tuesday, February 24, to consider a bill that would regulate and tax marijuana similarly to alcohol.
Supporters of the bill, including representatives of the Marijuana Policy Coalition of Maryland, are expected to testify.
The hearing will take place in Room 101 of the House Office Building at 1 p.m. ET.
HB 911, the Marijuana Control and Revenue Act of 2015, sponsored by Del. Curt Anderson (D-Baltimore City), would allow adults 21 years of age and older to possess up to one ounce of marijuana and grow up to six plants in their homes.
The bill requires the Maryland Comptroller to establish rules and regulations for the operation of cultivation facilities, product manufacturers, retailers, and safety compliance labs. It also creates an oversight commission to monitor marijuana businesses and advise the comptroller on regulatory issues.
WHAT: House Judiciary Committee hearing on the Marijuana Control and Revenue Act of 2015 (HB 911)
WHEN: Tuesday, February 24, 1 p.m. ET
WHERE: Maryland House Office Building, Room 101, 6 Bladen St., Annapolis
WHO: Sara Love, ACLU of Maryland
Eric Blitz, Libertarian Party
Tim Lynch, Cato Institute
Darrell Carrington, Maryland Cannabis Industry Association
Rachelle Yeung, Marijuana Policy Project
Judy Pentz, Maryland NORML