Vermont: House Bill Introduced To Regulate And Tax Marijuana Like Alcohol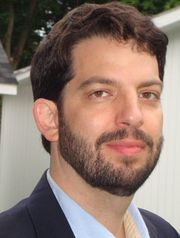 H. 277 mirrors the Senate bill, introduced last week, to establish a legal market for licensed businesses to sell marijuana to adults 21 and older
State Rep. Chris Pearson (P-Burlington) on Tuesday introduced a bill that would regulate and tax marijuana like alcohol in Vermont. Nine co-sponsors have signed on to H. 277, which mirrors S. 95, the Senate bill introduced last week by Sen. David Zuckerman (P-Chittenden).
"There is a lot of support among legislators and the public for ending marijuana prohibition in Vermont," said Matt Simon, New England political director for the Marijuana Policy Project (MPP), which is part of the Vermont Coalition to Regulate Marijuana. "It is never too soon to replace a failed, antiquated policy with a more sensible, evidence-based approach.
"If it's the right thing to do, the right time to do it is now," Simon said.
H. 277 and S. 95 would allow adults 21 years of age and older to possess up to one ounce of marijuana; grow up to two flowering marijuana plants and seven non-flowering plants in a secure indoor location; and possess the marijuana yielded from those plants at the same location. It would remain illegal to consume marijuana in public or drive while impaired by marijuana.
The Department of Public Safety would be directed to license and regulate marijuana retail stores, lounges, cultivation facilities, product manufacturing facilities, and testing laboratories. Localities would have the ability to regulate or prohibit marijuana businesses within their borders.
The bill would also establish an adjustable excise tax on wholesale transfers (such as those from a cultivation facility to a retail store) of flowers ($40 per ounce), trim ($15 per ounce), and plants ($25 per seedling).
"Legislators have a decision to make," Simon said. "Vermont can either continue to force marijuana cultivation and sales into the underground market, or bring it above board and start controlling it. As they consider this proposal, we hope lawmakers will keep in mind the fact that marijuana is a far less harmful substance than alcohol."
A strong majority (57 percent) of Vermonters support making marijuana legal for adults, taxing it, and regulating it similarly to alcohol, according to a Castleton Polling Institute survey released in May. The results are available at http://www.mpp.org/VTpoll .
Photo of Rep. Chris Pearson: Burlington Free Press