Missouri: Bill Introduced To Release Jeff Mizanskey From Life Sentence For Marijuana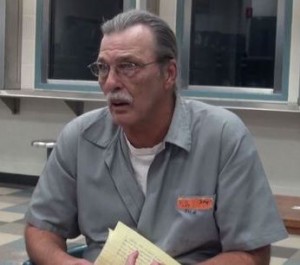 By Steve Elliott
Hemp News
In a very rare move, a Missouri legislator has proposed a bill to free one man from prison. That happened this week when Rep. Shamed Dogan filed House Bill 978, which would allow a parole board to release any prisoner serving a life sentence for nonviolent marijuana charges.
There's only one man in the state who fits that description, of course: Jeff Mizanskey, 61, a grandfather who has spent more than 20 years behind bars because of Missouri's horrific three-strike law for drug crimes, reports Danny Wicentowski at Riverfront Times.
H.B. 978 doesn't mention Mizanskey by name, but freshman lawmaker Dogan made his intentions clear in a press release in which he called Mizanskey's sentence "a miscarriage of justice."
"It is unconscionable to me that this man, who is no danger to society, will spend the rest of his life in prison at taxpayer expense," Dogan said. "Many of my legislative colleagues have come together to implore the governor to commute Mr. Mizanskey's life sentence, but to date the governor has done nothing more than promise to review Jeff's case before he leaves office."
Back in 1993, Mizanskey had already had a couple of minor (and nonviolent) pot busts before the six- to seven-pound case that got him nailed hard. Because it was his third offense, he got life without parole under Missouri's Prior and Persistent Drug Offender stature -- a law which was repealed last year.
"In Mr. Mizanskey's case, I am outraged by the fact that someone who violated our marijuana laws is being treated as harshly as a murderer and incarcerated for life," Dogan said.
Photo of Jeff Mizanskey: Ray Downs/Riverfront Times